1972 National Championship Team

1972 Football Team National Champions
Inducted 2013
The 1972 National Champion Arizona Western College Football Team enjoyed one of the most historic seasons in NJCAA Football history, winning all nine of their regular season games. They capped off the season by dominating Fort Scott Community College, 38-6, in the 1972 El Toro Bowl in Yuma, to claim the school's first-ever national championship. The team showed remarkable focus during the season's stretch run, holding their last four opponents of the season to an average of just four points per game. The nation showered the team with accolades, including NJCAA Lineman of the Year and two First-Team All-Americans. Several went on to not only star on the gridiron at some top four-year universities, but three continued on after graduation to have lengthy careers in the National Football league. The legacy they left for other Matador Football teams has remained strong even decades after they last set foot on a Matador Football Field.
The 1972 Football Team was inducted into the NJCAA Hall of Fame in 2011. The team is an inaugural inductee into the Arizona Western College Hall of Fame.
Steve Shadle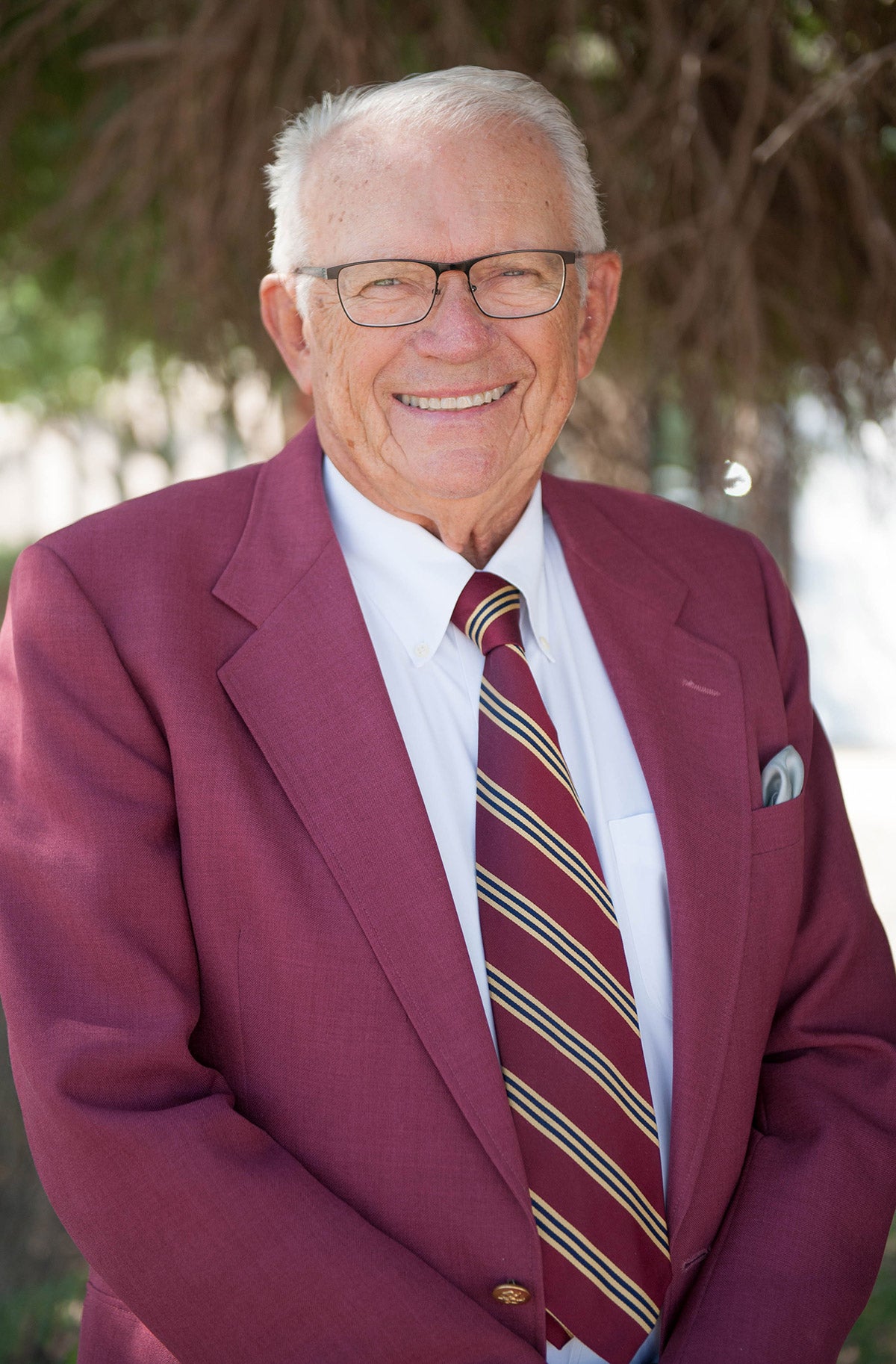 Steve Shadle
Inducted 2015
Steve Shadle's consistent work and contributions through the decades have reached almost all areas of the college. Shadle has been involved with Arizona Western College since before its first classes were held, through his firm's work with Senator Harold Giss to promote the formation of the college in early 1963. In the late 1960s, Shadle was an adjunct professor teaching night classes in business law.
Over the years, Shadle has worked with many of his legal clients to establish funds for major college projects, including the Margaret Page Amphitheater and the Ennis Rice Endowment. As a couple, Shadle and his wife Bobbi established the Shadle/ Edgecombe Endowment Fund to recognize an outstanding faculty member every year with a cash award. As a member of the Caballeros de Yuma, Shadle worked to establish the original El Toro Bowl here in Yuma, to provide postseason football for worthy competitors and to promote the city. While serving on the AWC District Governing Board in 2009, Shadle shared his vision for a solar installation at the college, and worked closely with staff during the development of a 5 megawatt installation on campus.
Shadle has also served on the AWC Foundation Board of Directors and offers his legal services free for anyone who wishes to leave a bequest to the AWC Foundation, increasing the bequests by millions of dollars. Shadle has also been a longtime supporter of both KAWC Public Radio and the Matador Athletic Association.
Benjamin Jose "Bengie" Molina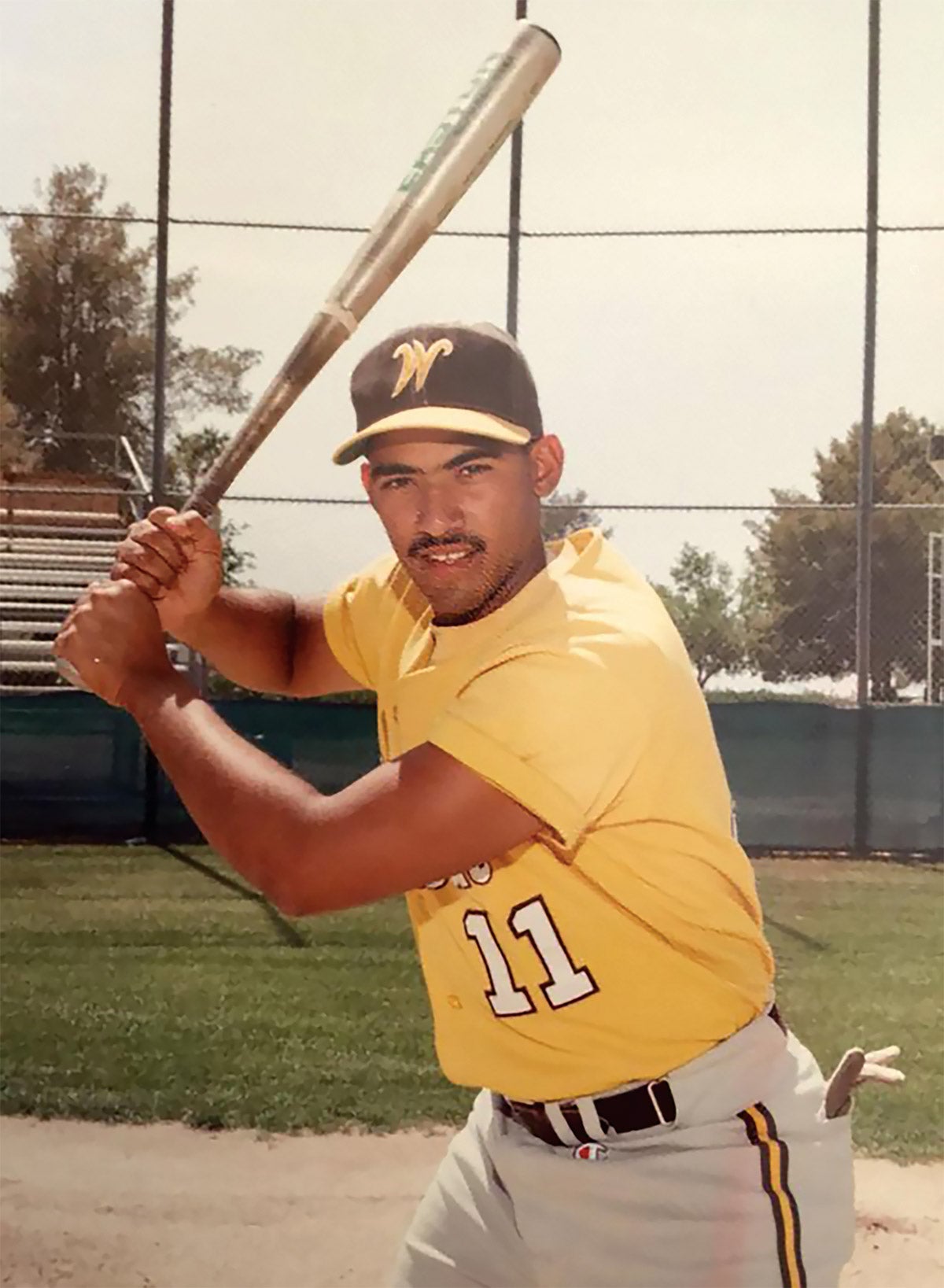 Bengie Molina
Inducted 2017
Benjamin Jose "Bengie" Molina was a Matador before he was an Angel, a Blue Jay, a Giant, or a Ranger. After graduating from high school with honors in Puerto Rico, Molina played shortstop and pitched for Arizona Western College in 1991 and 1992. As a catcher in the Major Leagues, Molina won two World Series rings (Anaheim Angels in 2002, San Francisco Giants in 2010). He also was awarded a Golden Glove as the top defensive player at his position in both 2002 and 2003. Molina's stunning baseball career also includes the rare feat of hitting for the cycle in one game - on July 16, 2010 Molina hit (in order) a single, a double, a grand slam home run, and a triple. He is the first catcher in Major League history to hit for the cycle with a grand slam.
Perhaps more importantly, Molina has been recognized as a team "spark plug" and inspiration. While playing for the San Francisco Giants, Molina was twice named the Willie Mac Award winner, for spirit and leadership, on a vote from fans. After retiring from the majors, Molina went on to coach with the St. Louis Cardinals and the Texas Rangers, and made a third trip to the World Series with St. Louis. Molina is also a published author, having written the New York Times bestselling book "Molina: The Story of the Father Who Raised an Unlikely Dynasty." Both of Molina's brothers, Yadier and Jose, are decorated Major League catchers, with two World Series rings each. Molina credits early coaching and life lessons from his father, Benjamin, and support from his mother, Gladys Matta, in his native Puerto Rico, for raising three World Series champions.
1987 Softball Team National Champions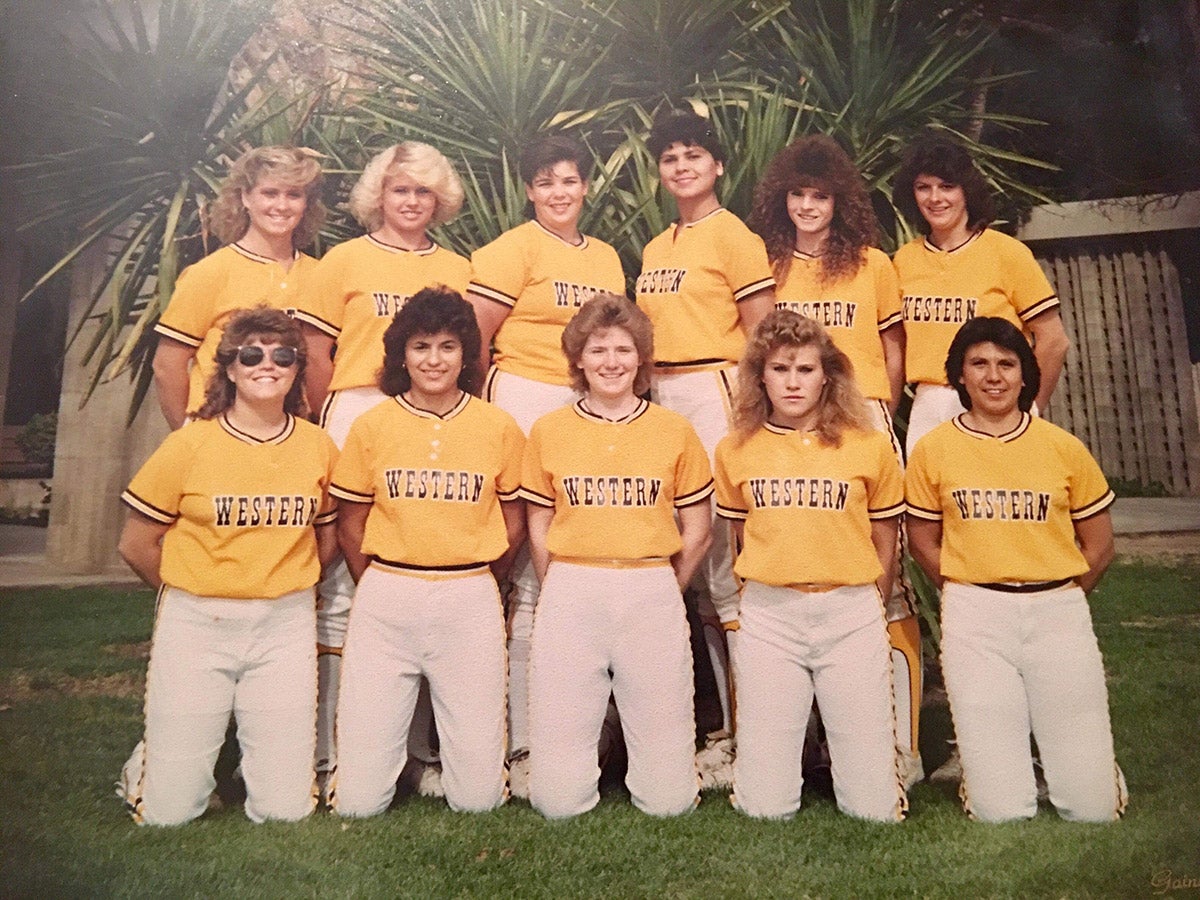 1987 Softball Team National Champions
Inducted 2018
Bolstered by remarkable pitching from three players, the 1987 Softball team (54-11) dominated regular-season play and sailed to a national title with tough defense and great coaching.
It's remarkable that the team's lead pitcher, Kim Stoner, earned top billing as the country's best. What's even more remarkable is the team included pitchers Kim Beatty and Adrianna Bojorquez, who finished fifth and seventh in the nation - creating a pitching juggernaut. That powerhouse was coached on the field by ACCAC Player of the Year and AWC catcher Tammy Turner, who called every pitch from behind the plate. Just as noteworthy is the way this team took the national title: by winning 1-0 over Illinois Central College in a game that started after midnight in between storms. The game was originally scheduled for 12:30 P.M., but was postponed for a rain delay. The decision to begin play after midnight -12:40 A.M., to be exact - was approved by both teams because the forecast for the next 4 days included an 80 percent chance of rain.
Three players on this roster were named to the NJCAA Softball All-Americans: Turner (catcher) and Brandi Hust (infielder) were named to the first team, and Stoner (pitcher), the NJCAA national tournament MVP. was named to the second team.
Roster: Coach Charlie Dine, Lora Prince, Tammy Turner, Kim Carroll, Brandi Hust Clark, Noreena Mares, Julie Grounds,, Jackie O'Connor Kim Beatty Brooks,, Adrianna Bojorquez Kim Stoner, Carmen Domingues
Dr. George J. Montopoli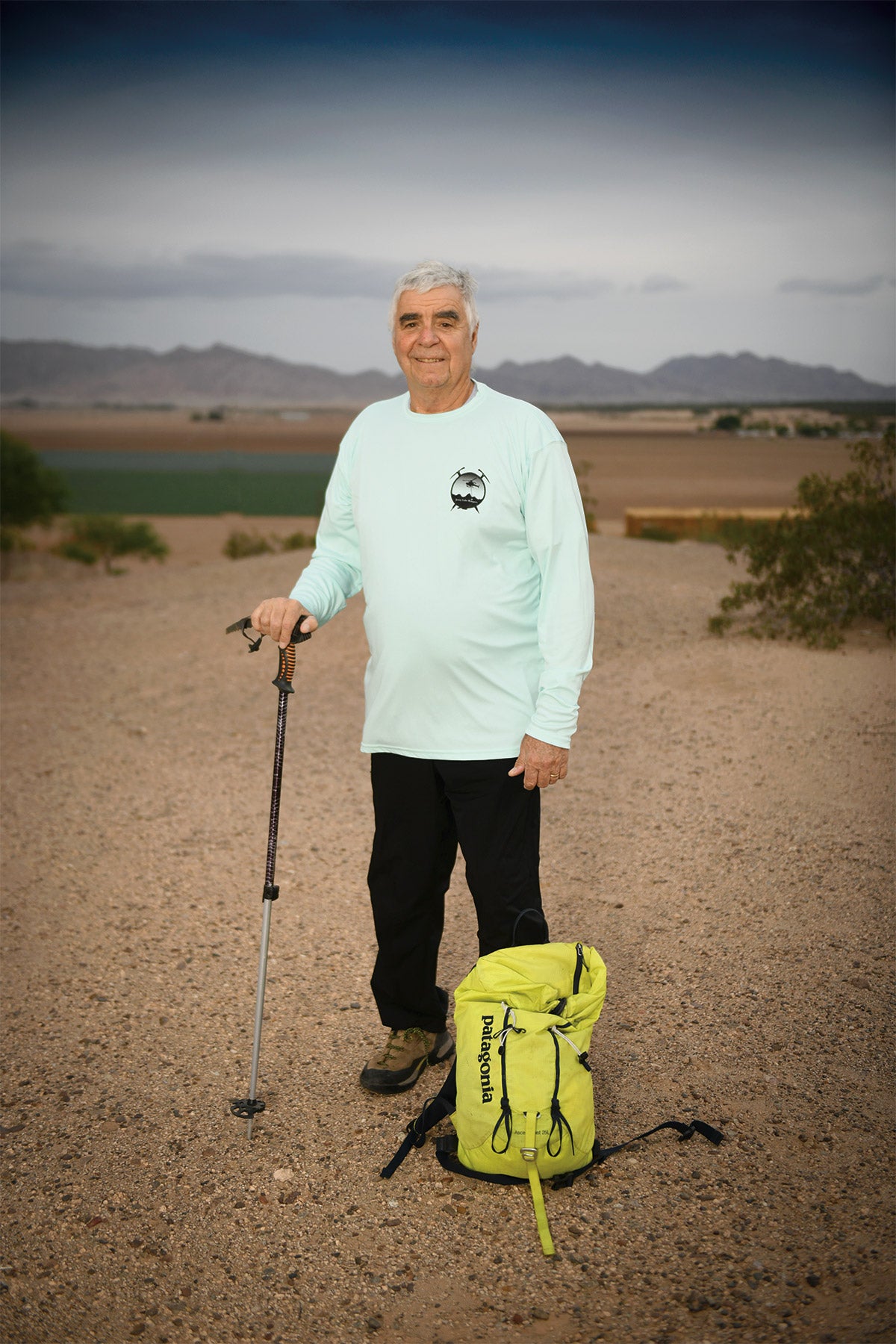 George Montopoli
Inducted 2018
AWC Professor Emeritus Dr. George Montopoli has spent his career working to make the world around him better. Montopoli spent 19 years on the faculty of AWC, and 13 years as adjunct professor with NAU-Yuma. He taught a wide range of subjects to thousands of students, including statistics, calculus, ecology, environmental science, medical topics, and outdoor activities. Besides his teaching load, he directed the AWC Honors program from 1999-2002, and also drew on his statistical expertise to evaluate some 36 grants in 30 years. His work in a wide variety of fields has been widely published over the past 30 years.
Beyond higher education, Dr. Montopoli has championed protected lands, wildlife preservation, and health and human service education in the U.S. and abroad. Montopoli has served as a climbing/rescue ranger since 1977 in Grand Teton National Park, averaging about 40 rescues per summer. He contributed to the development of high-altitude technical rescue techniques in a wilderness, mountain environment and, in 2005, he received the Department of Interior Valor Award; for participating in an extremely complex mountain rescue involving a party of 13 climbers hit by lightning at 13,200' on the Grand Teton.
During 4 years with the Peace Corps in Chile and Ecuador, he trained locals in Advanced First Aid, provided medical care to about 20 people per day, and assisted in 80 childbirths with his wife, Delia. Additional projects included the construction of a hospital, water system, elementary school, and basketball/soccer court in the remote community where he volunteered.
As a leading researcher on bald eagles in the Greater Yellowstone Ecosystem for the better part of 30 years, his effort significantly contributed to the species' recovery, including the banning of lead in Grand Teton National Park. Montopoli is also a Master Falconer, and a principal avian rehabilitator of birds of prey in the SW region of Arizona.
Dr. Donald Schoening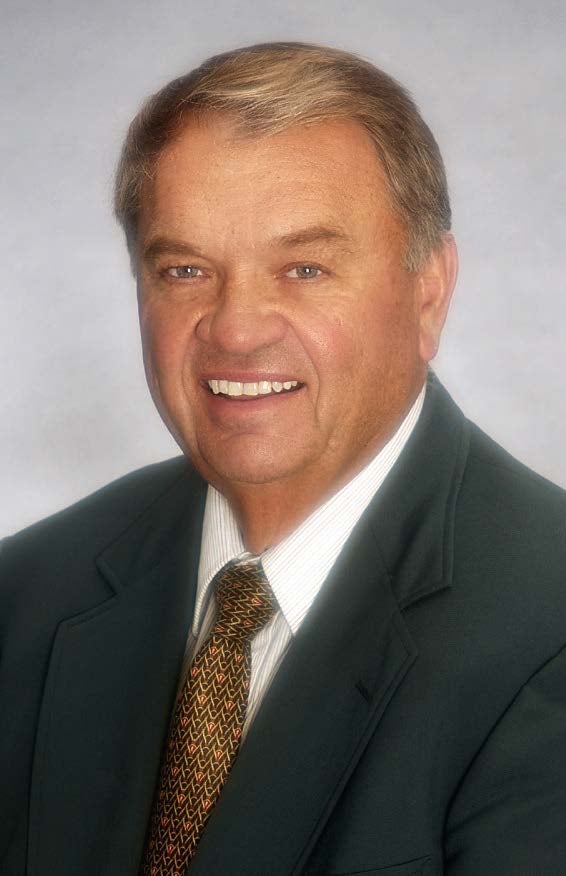 Dr. Donald Schoening
Inducted 2019
Dr. Donald Schoening's almost 13-year tenure as the 6th president of Arizona Western College yielded a 50 percent increase in enrollment. He served from 1997 to 2009. Under his leadership, a $74 million bond was passed by voters that allowed for construction of new buildings on the Yuma campus as well as the establishment of campus sites in San Luis, Quartzsite, Parker and Wellton.
Under Schoening's leadership, he implemented many new practices at the district to increase productivity and build a positive culture. He also brought long-range planning to the district and annually published a 5-year vision for the district. Schoening oversaw the development of a facilities master plan that was shared with the campus community and the community at large. A 100-member citizen group helped pass the historic two-county $74 million bond in 2004 that allowed the college to open three more campuses and doubled the original campus academic buildings. The buildings themselves received several national architectural awards.
Dr. Schoening developed new fiscal management practices through priority-based budgeting and new funding sources for the college through federal grants. The large solar installation on the Yuma campus came about through Dr. Schoening's leadership. Dr. Schoening is credited with enhancement of the AWC Foundation, and community adoption of a life-long learning model. Schoening oversaw the college during adoption of innovations like interactive television, online learning, and live televised coverage of classes, events and sports to the district. The modern approach to marketing, recruitment and assessment began under Schoening's leadership, and those key investments continue to pay dividends for the college district.
Published during his presidency, Schoening's book "Running a Juice Stand The 6 E's of Wise Management" highlights successful business management practices he used while at AWC.
Before assuming the presidency at AWC, Schoening was President of Independence Community College (Kansas). He also served 25 years at Wenatchee Valley College (Washington), in roles ranging from Personnel Officer, Director of Athletics, Vice President of Administrative Services and Vice President of Student Services.
Gonzalo Huerta, Sr.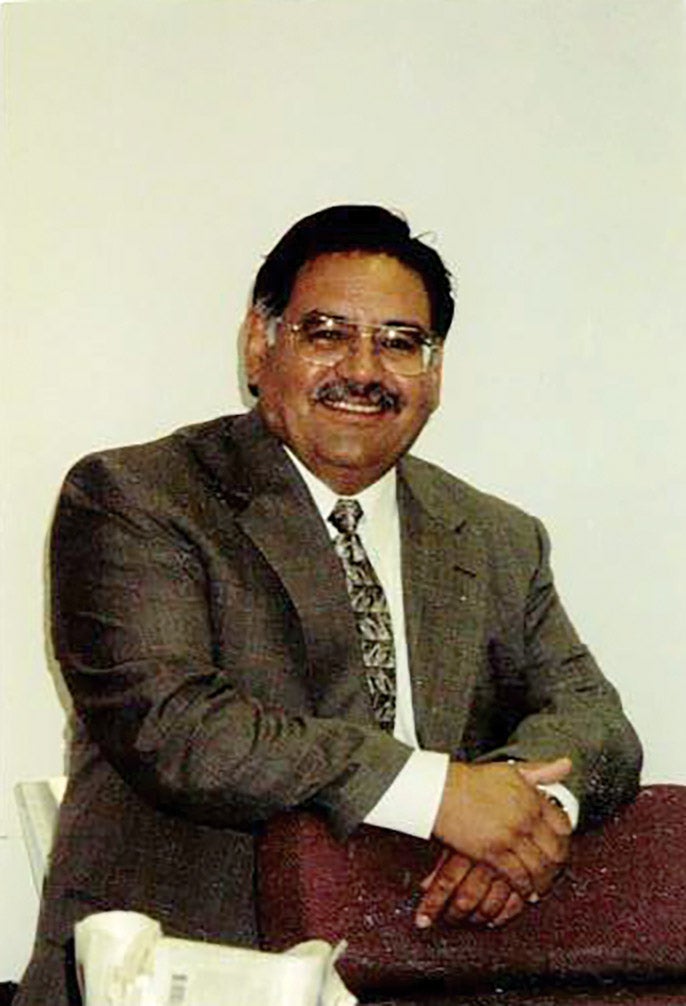 Gonzalo Huerta, Sr.
Inducted 2020
There are several reasons why Gonzalo Huerta, Sr. is honored in the AWC Hall of Fame. He is a product of the college, a former student who went on to make significant contributions to his community and his field of study. He is also a highly-respected colleague who over 30 years helped build the AWC Welding program, mentoring and nurturing students.
When interviewed for the college's 50th Anniversary in 2015, Professor Huerta said "AWC Is a family. My son, who is now a local welding teacher, literally grew up at that AWC welding lab."
He also said, "Except for my oldest sister, who graduated from high school in Texas, all five of my siblings went to AWC. AWC is responsible for all five of us having good careers and excellent opportunities. We've been able to raise our families comfortably. Having a community college locally was very important. Culturally, being Hispanic, it's hard to leave family. Having AWC right here was very fortunate for us."
The son of migrant workers, education was an established priority for his parents. They moved for seasonal work but never at the expense of their kids completing their schooling, or starting the school year on time. Gonzalo graduated from Yuma High in 1967 and enrolled immediately at AWC, completing a dual major of Welding Technology and Manufacturing Technology in 2 years. He started teaching at the college and then enrolled at Arizona State University and completed a degree of Industrial Technology at NAU, all while continuing his teaching career at AWC. He also completed a master's degree in Community College Administration from NAU, and became the Division Chair of Industrial Technology and Agricultural Science.
Mr. Huerta was known as a strict but tireless advocate for his students, and frequently planned family trips around welding competitions, so his students could experience an out-of-town event. He challenged his students and brought out the best in them. After retiring from AWC, he became the Dean of Instruction for Applied Sciences at Imperial Valley College where he continued to touch the lives of hundreds of students, and he has contributed countless hours as a volunteer judge at welding competitions.
"My legacy is my students."
Mario Jauregui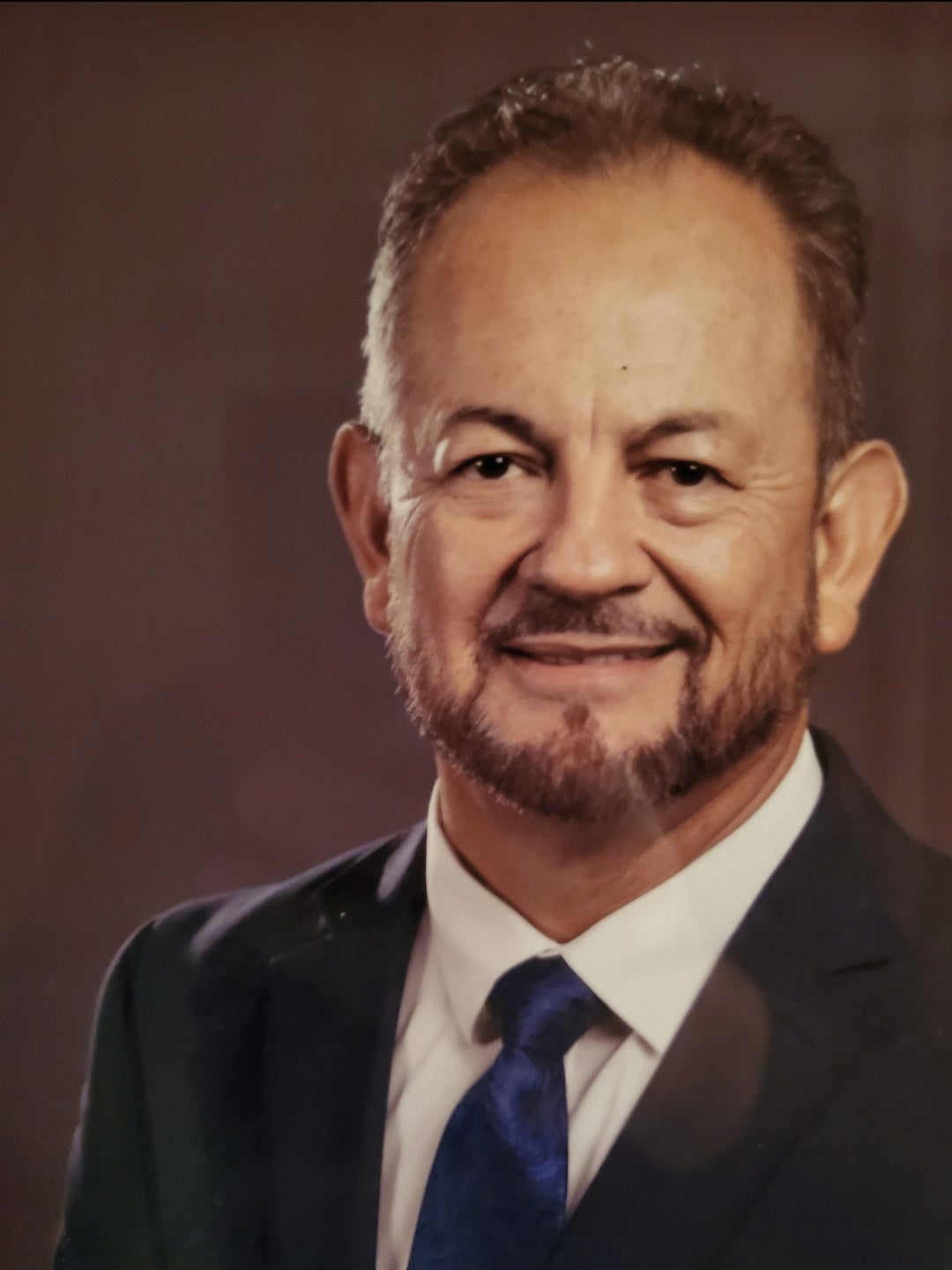 Mario Jauregui
Inducted 2021
As a student of migrant workers with limited education, Mario was focused on the opportunities college could provide him. With a start at AWC, Mario charted a course for himself that made him into a local and international business leader with deep roots and a philanthropic spirit that has impacted countless lives in Arizona and Sonora.
Mario says living and studying at Arizona Western College was "exactly" what he needed to springboard him into classes at ASU as a junior. He came to AWC from KOFA High School and was very determined to rise to the academic level of a college environment. He took Micro and Macro Economics, American History, and Marriage and Dating.
He chose to live on campus because he loved the independence of being on his own but not too far away from his family in San Luis, Arizona. He worked at the Student Union Game Room attended college athletic events, movie night, and pick up basketball games.
While he has his hands in many local non-profit organizations, Mario wears his AWC alumni status like a badge of honor, promoting the college across the community. He has served on the Yuma Regional Medical Center Board, the Greater Yuma Economic Development board, as well as organizations including Yuma Community Foundation, Greater Yuma Port Authority, San Luis Economic Development Corporation, Rotary Club of San Luis and the San Luis, Sonora, Mexico Industry Chamber of Commerce (CANACINTRA).
When Mario sees a need, he tries to meet it. He committed to 10 years of scholarships for San Luis High School seniors; he has donated water filtration systems to elementary schools in San Luis, Mexico; and for over two decades he has financially supported the exportation of donated building supplies for families in need in San Luis, Mexico. The greater Arizona - Sonora region has benefited tenfold from Mario's career journey that began on the campus of Arizona Western College.
Kenneth E. Borland, Ph.D.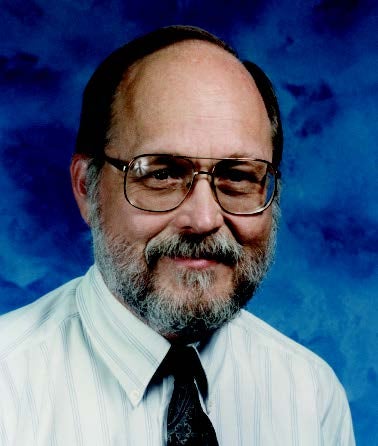 Dr. Kenneth Borland
Inducted 2013
Dr. Kenneth Borland was the fourth President of Arizona Western College. Borland presided over the College from 1977 until 1984. He joined the College during a time of significant transition and was not only successful in uniting the college community but of strengthening ties across the communities served by AWC. During his time at AWC, Borland was known for building collaboration throughout the educational community, increasing access points to the college, and building postsecondary educational infrastructure. He also served a term as Chairman of the Arizona Community College Presidents' Council. Borland called his time at Arizona Western College "a privileged experience." After retiring from the College, he accepted a position in the Crane School District counseling junior high school children.
Borland shared his spirit of service generously throughout the community, including his commitment to the Yuma Affordable and Fair Housing Commission and the Yuma County Historical Society. Borland was also active on the boards of the Yuma Regional Medical Center and its Foundation, Yuma Fine Arts, and the Greater Yuma United Way. Borland also spent time as a Hospice of Yuma volunteer visiting the homes of terminally ill patients and their families. Ken Borland spent twenty-six productive years volunteering with the Caballeros de Yuma to produce events to promote Yuma and improve the quality of life. In 2004 the Holiday Pageant and Friendship Tower Lighting ceremony was renamed in honor of Ken and his wife Betty to recognize their many contributions to the community. Dr. Borland is an inaugural member of the Arizona Western College Hall of Fame.
C. Candy Camarena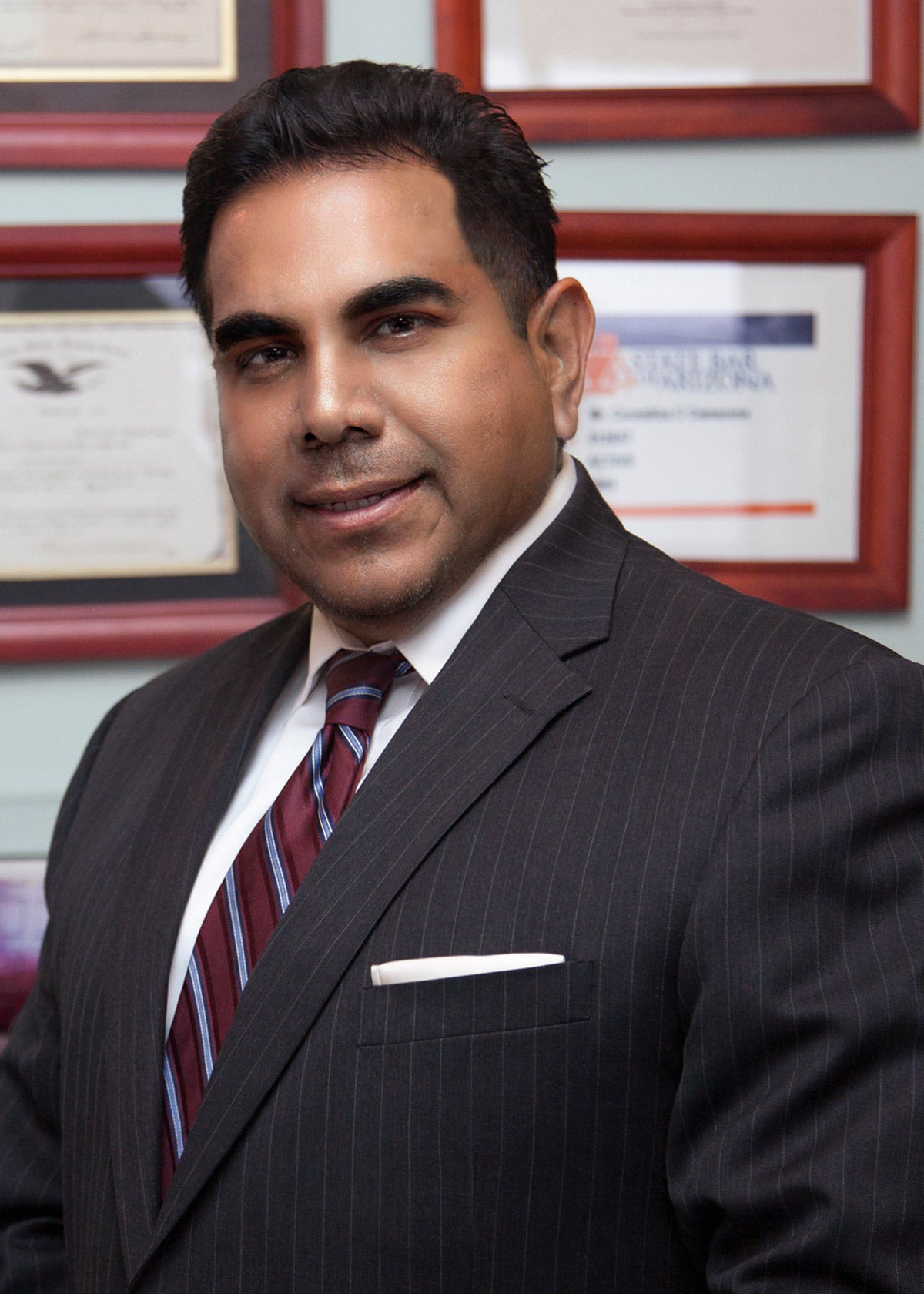 C. Candy Camarena
Inducted 2016
C. Candy Camarena's determination and consistent efforts to achieve success have firmly established his reputation as an accomplished attorney and benefactor. Camarena has been instrumental in the development and sponsorship of the La Cosecha Banquet at Arizona Western College. At the La Cosecha Banquet, graduates from all walks of life are recognized for their perseverance in attaining an Associate's degree, many times in the face of obstacles. Students are encouraged to transfer to a university to continue their studies toward bachelor's, master's, or doctoral degrees and to return to this community as professionals. Over the years, Camarena has planted the seed to raise funds for over 250 scholarships and has made it possible for over 1700 graduates and their families to be recognized at the La Cosecha Harvest Dinner event. Camarena's other philanthropic efforts include Gethsemani Food Ministries, Crossroads Rescue Mission, Amberly's Place, and Young Life. Because of his own journey, overcoming obstacles to achieve his dream, Camarena resembles many AWC graduates. He earned his GED certificate and enrolled at AWC, majoring in Criminal Justice Administration.
He transferred to Arizona State University to major in Economics and Business, and was later admitted to the ASU Sandra Day O'Connor College of Law. He recently celebrated his 25th year of practicing both civil and criminal law. Camarena says, "I learned early to work hard to sustain myself, but also to accept help when I needed it, and to help whenever someone else needed it."
Lynne Pancrazi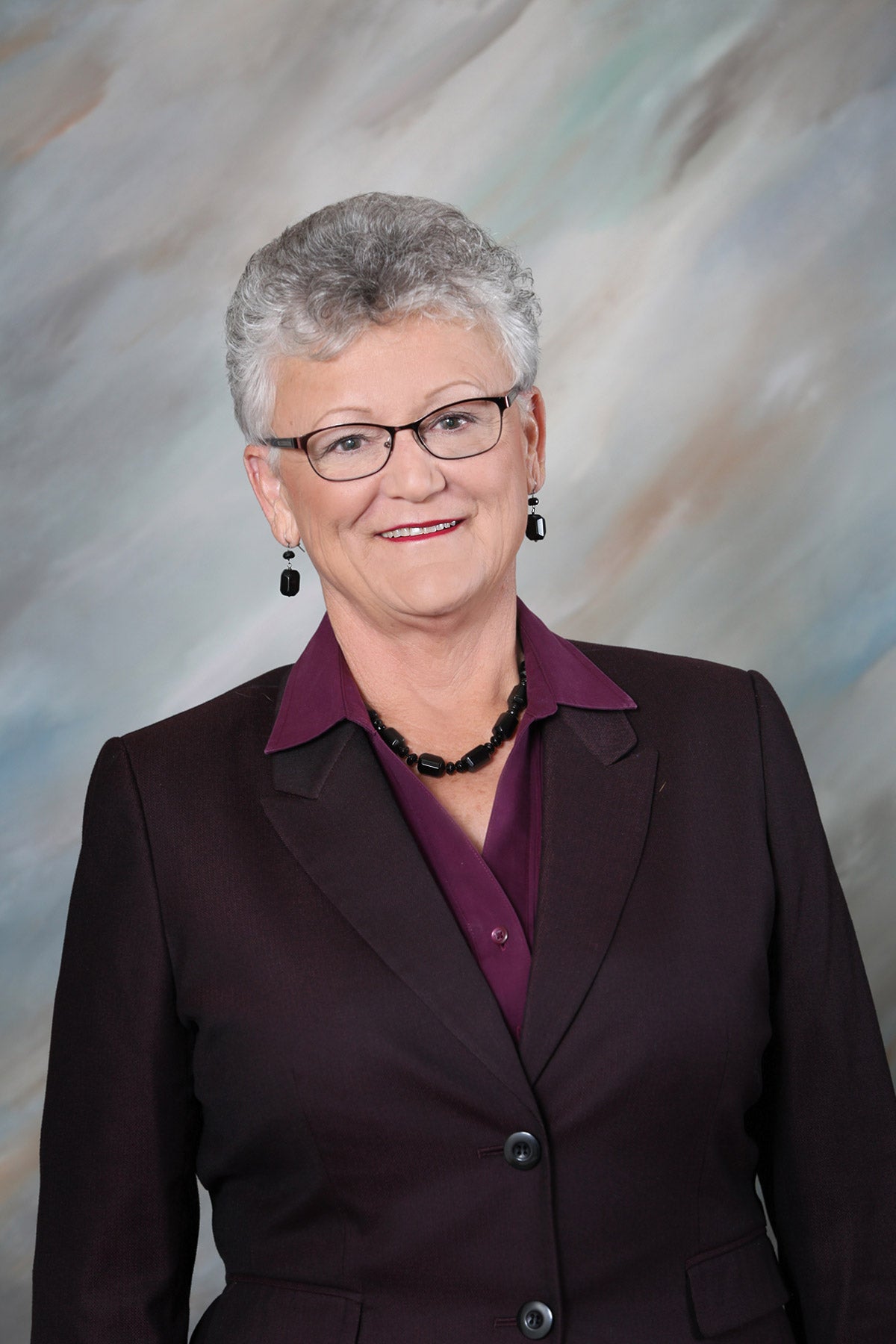 Lynne Pancrazi
Inducted 2017
Lynne Pancrazi has changed the face of education in Yuma and Arizona for the better. She's a product of Yuma public schools, and she attended Arizona Western College from 1972-1973, studying Criminal Justice, before transferring to Point Loma Nazarene College, where she earned a Bachelor's degree in Physical Education. Pancrazi believes her time at AWC had great impact in preparing her for her own higher educational goals, and her future work in education. She later earned a Master's in Elementary Education from Northern Arizona University.
For 28 years, Pancrazi served as teacher, instructor and athletic coach in the Yuma Elementary School District Number One. She retired and then returned to help fill the teacher shortage. Pancrazi is the former president of the Yuma Elementary Education Association.
Beyond influencing generations of schoolchildren, Pancrazi has also influenced legislation and policy at the state level and beyond through her work as an elected member of the Arizona House of Representatives (2007-2013) and the Arizona Senate (2013-2017), where she worked on issues related to education, natural resources, public safety, and budget. Pancrazi is known for her dedication to a safe and secure border, managed growth, adequate infrastructure, and rural community issues. In the fall of 2016, Pancrazi was elected to serve District 5 on the Yuma County Board of Supervisors.
Charlie Dine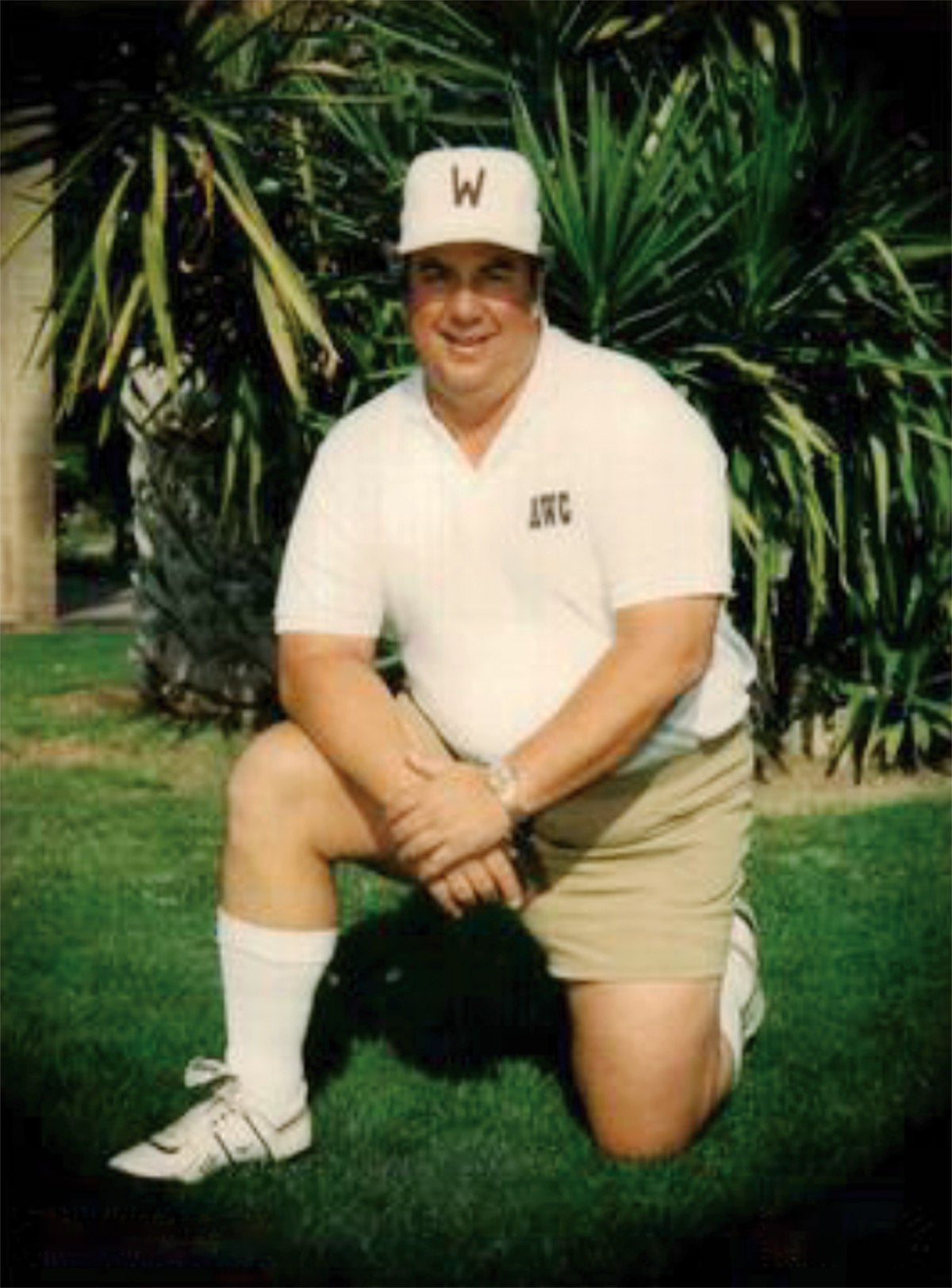 Charlie Dine
Inducted 2018
Serving as Arizona Western College's athletic director, Charlie Dine took over the head coaching duties for the Matador softball program out of necessity in 1982 and led the program for 11 seasons. During that time, he led Arizona Western to the NJCAA Softball Championship Tournament three times. His teams won national championships in 1983 and 1987 and also finished as the national runner-up in 1986. He earned national coach of year honors in 1983 and 1987 as well.
Dine finished his career at AWC with 248 wins and 99 losses, which at the time ranked in the top 10 in NJCAA history for most career wins. He also coached eight first-team All-Americans. During his 27 years at AWC, the doors to his office and home were always open to students and student athletes of AWC and youth of Yuma County.
Softball was not the only tie to the NJCAA for Dine. In 1970, he served as Ray Butcher's defensive coordinator at Arizona Western and helped the football program win two conference championships and the NJCAA national title in 1972. He would later serve as Arizona Western's head football coach from 1975-78 and 1996-97. In addition to his duties at Arizona Western, Dine was an active leader for softball in the Arizona Community College Athletic Conference. He was instrumental in starting a preseason invitational softball tournament called the Great Western Shoot-Out, which today is still considered one of the top events in NJCAA softball. Dine also went on to work in the community and helped build the Yuma Catholic High School football and softball programs. While at Yuma Catholic, he led the Shamrocks to a pair of state softball tournament appearances.
Dine was elected to the NJCAA Softball Hall of Fame in 2013 and the Arizona Community College Athletic Conference Hall of Fame in 2016. In 2014, the Arizona Western College softball field was renamed after him. Throughout his career, Dine was recognized on a national level for his work in coaching softball techniques and theory.
Arnold Trujillo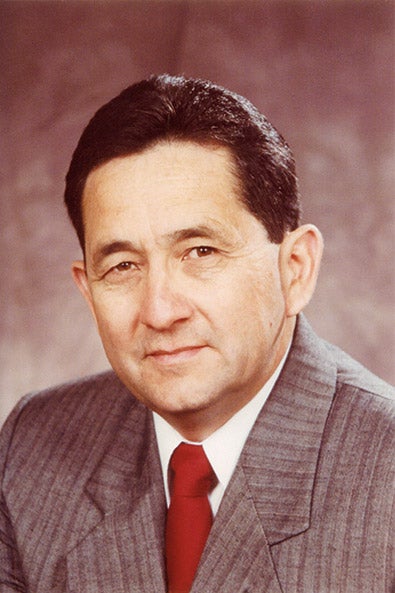 Arnold Trujillo
Inducted 2019
Arnold Trujillo became an Arizona Western College student in August of 1971, receiving an associate's degree and going on to earning a bachelor's in Liberal Studies from Northern Arizona University. Born in the small mining town of Miami, Arizona, Trujillo was raised with a strong work ethic and high regard for education. When he was 19, AWC Coach Ray Butcher, Jim Carruthers, and Paul Waddell gave him an opportunity to move to Yuma and help manage the football team, and that opportunity helped shape his life.
Trujillo also spent time as the Student Head Resident of the De Anza Hall.
Before he could complete, in July of 1973 Trujillo joined the U.S. Army and served 2 tours of duty in South Korea during the Vietnam Era. Upon his return to Yuma in 1976, he started his career at AWC as the Veteran Services Coordinator.
Mr. Trujillo spent over 37 years advising students through their college careers, helping them achieve success while at AWC and into their professional careers. Trujillo served in many capacities, including Student Head Resident at De Anza Hall, Veteran Services Coordinator Financial Aid Assistant Director, and Coordinator of Student Services in South County. His career was marked with numerous accolades, including the President's Award in 2005. During this time, he also proudly served 25 years in the Arizona Army National Guard where he retired as a Master Sergeant. He was awarded the U.S. Army Arizona Meritorious Service Award.
Arnold Trujillo loved his role as an encourager of students. He impacted many lives by just sharing his time and attention. He regularly advised students that education as a fundamental asset is something no one can take away. Mr. Trujillo lived and breathed AWC, and his positive impact on thousands of students is difficult to calculate.
Charlene Fernandez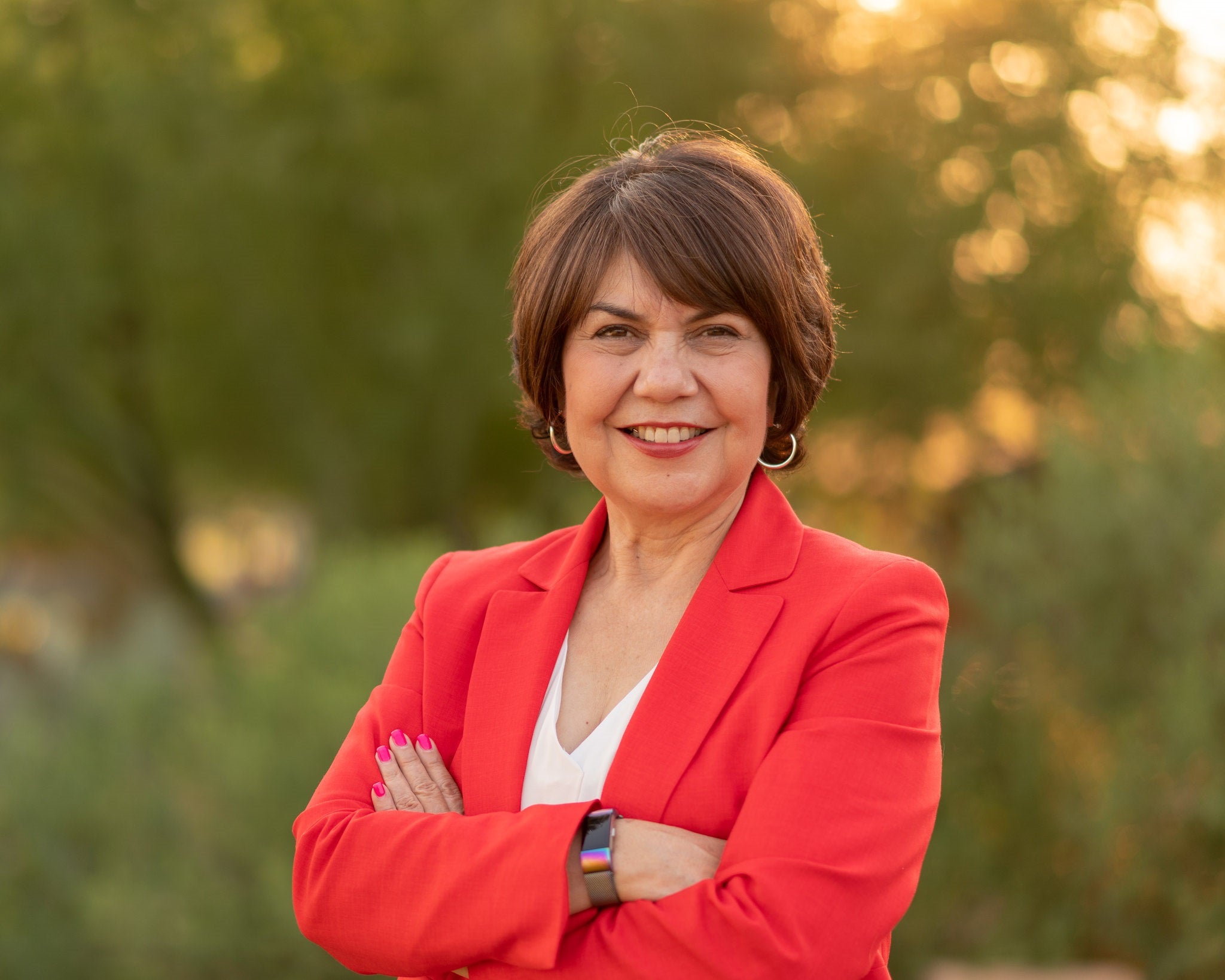 Charlene Fernandez
Inducted 2020
Mrs. Charlene Fernandez is a remarkable example of an AWC graduate who has created a life rich in public service to uplift and improve the lives of her neighbors. Charlene has been a public servant for virtually her entire career, serving the communities of Yuma County and the state of Arizona. She is one of the first official 2+2 graduates of the AWC-Northern Arizona University-Yuma partnership, finishing with a Bachelor of Science degree in Education.
Charlene is a local product, born to parents residing in Yuma County, and graduated from Yuma High School, before enrolling at AWC. Just as she was completing her student teaching, the entirely new calling of public service gave her the chance to open Yuma's first office for U.S. Congressman Ed Pastor, raising the profile of Yuma in national decisions. She is most proud of her efforts during that time to help bring a Veterans Clinic to Yuma for the first time in history, removing the need for veterans to have to make the arduous trip to Phoenix or Tucson for treatment.
Mrs. Fernandez later served Arizona Governor Janet Napolitano as a liaison for the Arizona Department of Environmental Quality in Yuma County, working with the U.S. Environmental Protection Agency, as well as its counterpart in the Republic of Mexico, to ensure that the air and water quality in Southwestern Arizona remained safe while ensuring that businesses faced minimal impact.
After two years serving as the District Representative for U.S. Congressman Raul Grijalva, she ran and was elected to Arizona House of Representatives, where she has proven to be a fierce advocate for education, water, land use, commerce, transportation, and public safety. This advocacy has been recognized by many Arizona organizations representing arts groups, educators, and Latinx leadership. Her service includes eight years on the Yuma Union High School Board, with stints as Board President and Vice President.
Amanda Aguirre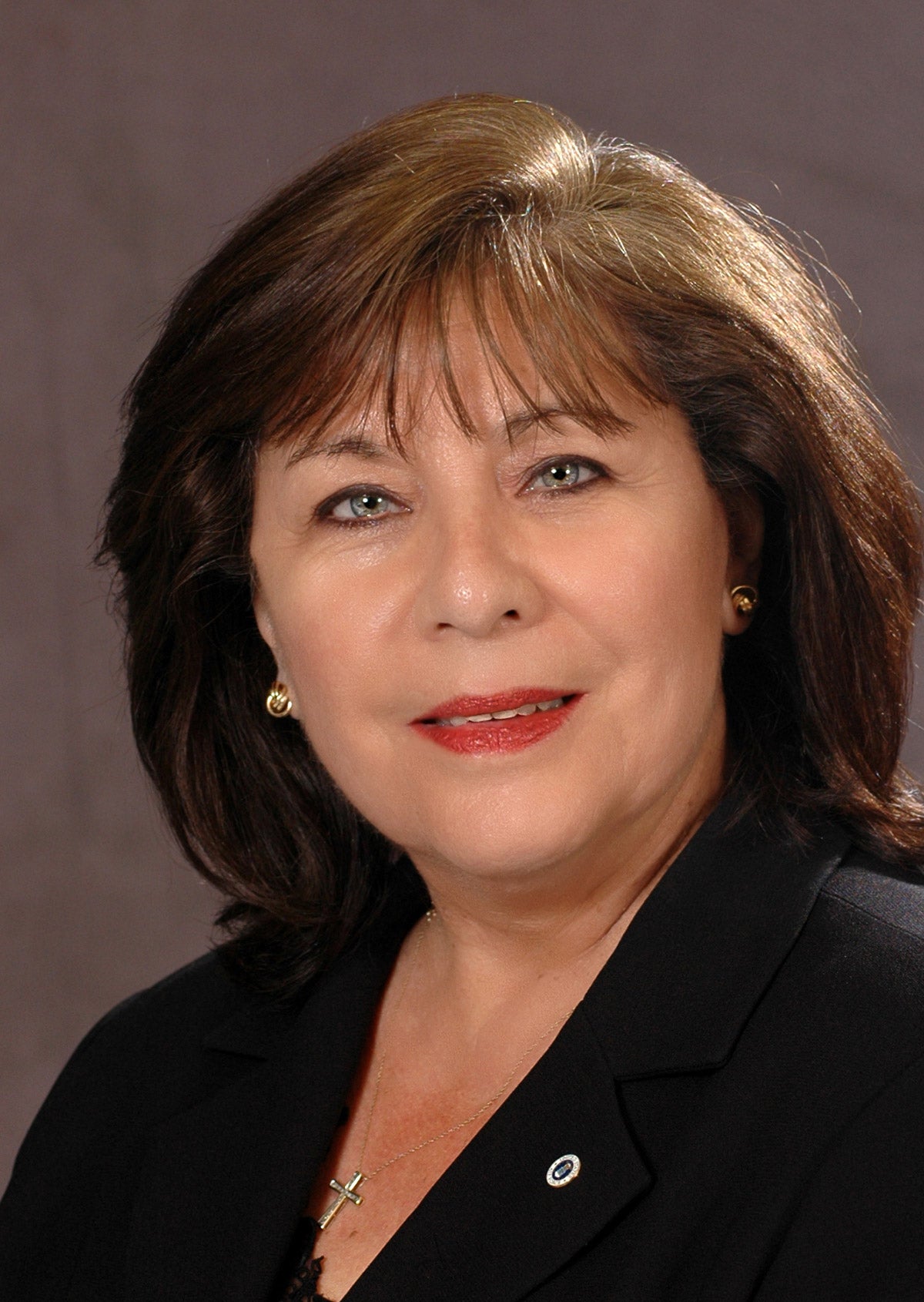 Amanda Aguirre
Inducted 2021
Senator Amanda Aguirre has worked for decades to improve the health and lives of countless children and families during her career in the greater Yuma County region. In 2003, Ms. Aguirre became the first female and first Hispanic to represent District 24 (new legislative district 4) in the Arizona House of Representatives and then the Arizona State Senate (2006-2010). During her time in office, Senator Aguirre had success in passing key bi-partisan legislation. Among her many legislative accomplishments, she sponsored an Autism Spectrum Disorder "Steven's Law," which requires private medical insurance to provide Autism intervention services under their insurance benefits. She was appointed in 2000 by President Clinton to serve in the US-Mexico Border Health Commission.
Prior to elected office and her medical administrator role, she served as the Director of AWC Services, South Yuma County from 199S to 2001, where she tripled enrollment at the center and increased the delivery of courses beyond English as a Second Language to include Math, Business, Child Development, Music, Arts for Seniors and Computers. As the daughter of two teachers, she is dedicated to education.
Ms. Amanda Aguirre grew up in Sonora, Mexico and completed a BS in Chemistry (Food Chemistry) at the University of Hermosillo and an MS at California State University in Nutrition with an emphasis on Feeding Issues for Children with Special Needs. As the President and CEO of the Regional Center for Border Health, Inc and the San Luis Walk-In Clinic she oversees myriad public health programs to help families connect with the care they need. As part of her Western Arizona Health Education Grant, she established a successful job readiness training center for positions such as medical coding/billing, medical office specialist, nutrition and food service.
During the COVID-19 pandemic, Ms. Aguirre initiated timely provision of health care, with ongoing COVID-19 testing services across Yuma and La Paz Counties, through San Luis Walk-In Clinic. Locations included Arizona Western College campus, essential business and services such as nursing homes, prisons, the U.S. Border Patrol stations in the Yuma area, for farmers and farm workers in the region's significant agriculture industry.
Ms. Aguirre is an outstanding health care leader and state leader with partnerships and relationships that extend far beyond the boundaries of her former constituency. In 1991 she helped establish the Binational Health and Environmental Council between Yuma County and San Luis Rio Colorado to address public health issues and health professional shortages, which resulted in new resources from the Center for Disease Control to create the first-ever bi national Tuberculosis Control Program in the Arizona- Mexico border.
Richard Lamb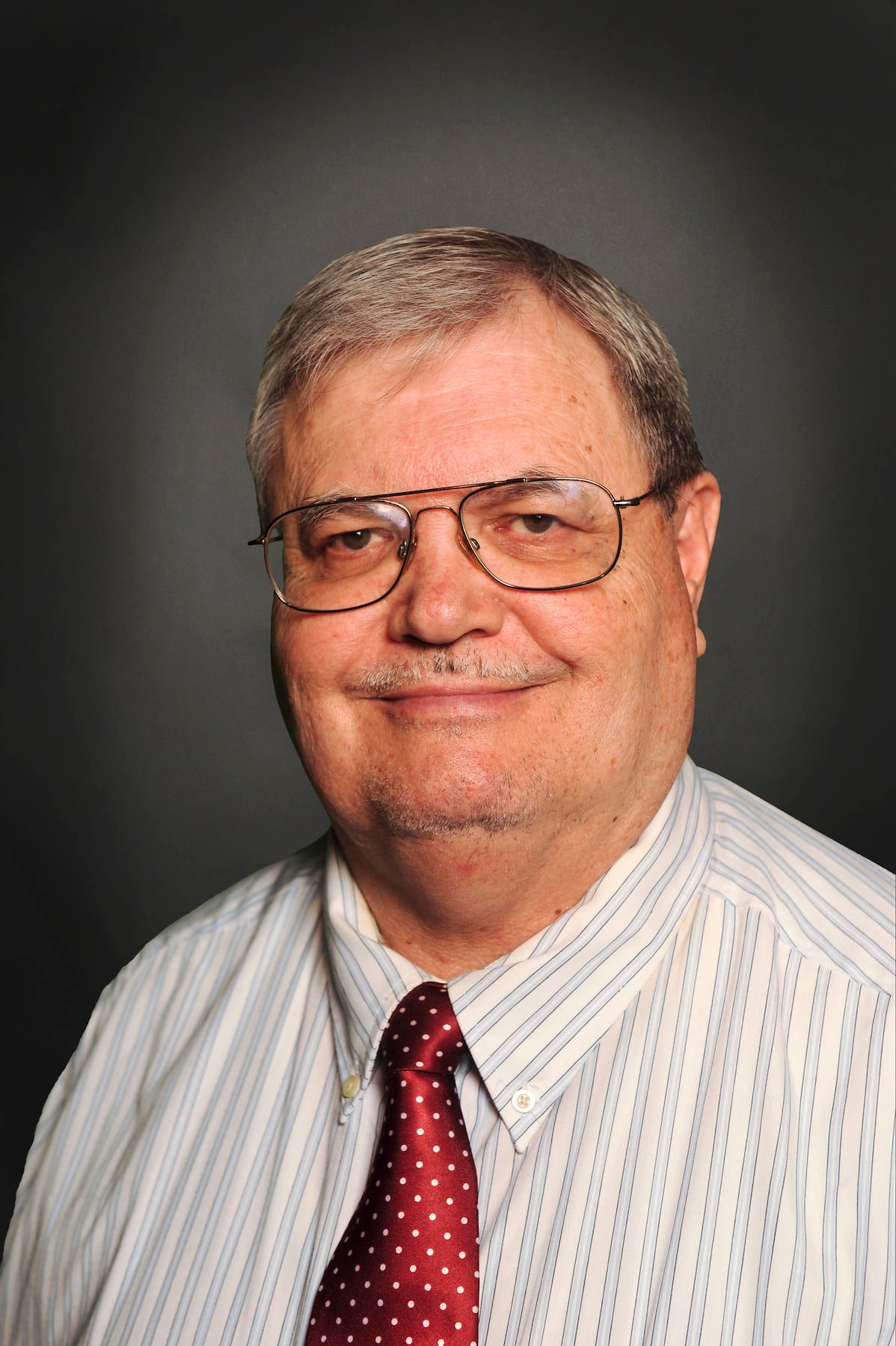 Richard Lamb
Inducted 2021
Richard Lamb spent his career as a servant to education and a life-long advocate for academics and vocational training in Western Arizona.
Richard served the Parker region for nearly 44 years as a high school teacher. coach, and mentor, including time as a member of various state-wide vocational boards. Richard also helped bring college courses to high school students, and he helped establish college Nursing and Administration of Justice programs in Parker. He was part of the group that launched the Western Arizona Vocational Education Joint Technical Education District (WAVE JTED) in Parker, and he served on that board for two years. In 2014 he was appointed to the Arizona Western College District Governing Board, and was reelected in 2020. Under his leadership, AWC has dramatically impacted lives of students in La Paz counties through his advocacy.
Richard grew up in Moroni, Utah, in a farming family that raised cows, pigs, alfalfa, and oats. In high school Richard raised 100 show turkeys each year as a member of FFA, and won 1st place in his weight class each of the four years. Richard was called to an LDS mission in the deep south during the height of the Civil Rights movement and was in Montgomery, Alabama on the day Martin Luther King, Jr. marched there from Selma.
Richard is a First-Generation college student, who attended Snow College and BYU Provo to earn a Bachelor's degree in Business Education. He later earned a Master's degree in Business Education by studying at ASU, NAU, UofA, BYU Hawaii and University of Phoenix.
Richard started teaching in the part of Arizona formerly known as the Northwest Yuma School District, now known as the Bicentennial School District. His first job was teaching business classes at Salome High School, where he spent 11 years. During that time, he took several classes from AWC professors who traveled to Parker to teach, and dreamed of expanding that service to a greater number of students. Richard then spent 33 years at Parker High School teaching and directing Career Tech Education, and building out concurrent and dual education college courses for high school students.
Richard was drawn to college District Governing Board service to help connect the citizens of La Paz County to the college and to build out and improve college services to the county. He is especially proud of the development of the college's Strategic Plan 2025; the Student Experience Statement; and the development of a "students first" culture.
Richard is highly regarded as an active member of his community who always seeks broader understanding of the needs of the people living in the college district. He also prioritizes opportunities to engage with students, learn about their dreams, challenges and what they are studying.
Ray Butcher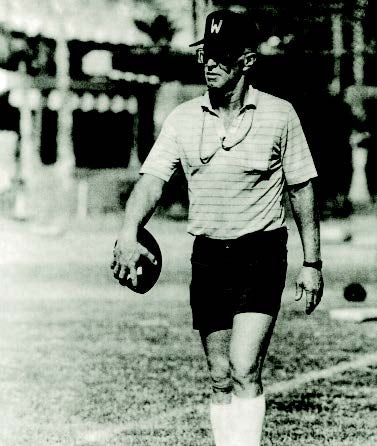 Ray Butcher
Inducted 2013
Ray Butcher spent nearly four decades at Arizona Western College as a faculty member, coach and Athletic Director. He was a coach in various capacities for eleven years and was the Athletic Director until his retirement in 2000. It was his nine years as head football coach that brought him and the Matador Football program to national prominence. After being an assistant for two years, Ray took over the program in 1968, and promptly led the team to five consecutive bowl appearances. Two of those were national championship games, including the 1972 El Toro Bowl, where he led his team to a thrashing of Fort Scott Community College to cap off a perfect 10-0 season and earn the school's first national title in earning another pair of Coach of the Year honors. He finished with an overall coaching record of 91-53. any sport. He was named the NJCAA Coach of the Year that same season and was Arizona Junior College Coach of the Year three different times. Butcher's teams had an incredible 45-5 overall record during that span. Ray went on to later success as assistant coach at Utah State and head coach at College of the Desert, earning another pair of Coach of the Year honors. He finished with an overall record of 91-53.
Ray Butcher was inducted into the NJCAA Hall of Fame in 2011. Butcher is an inaugural member of the Arizona Western College Hall of Fame.
Olivia Zepeda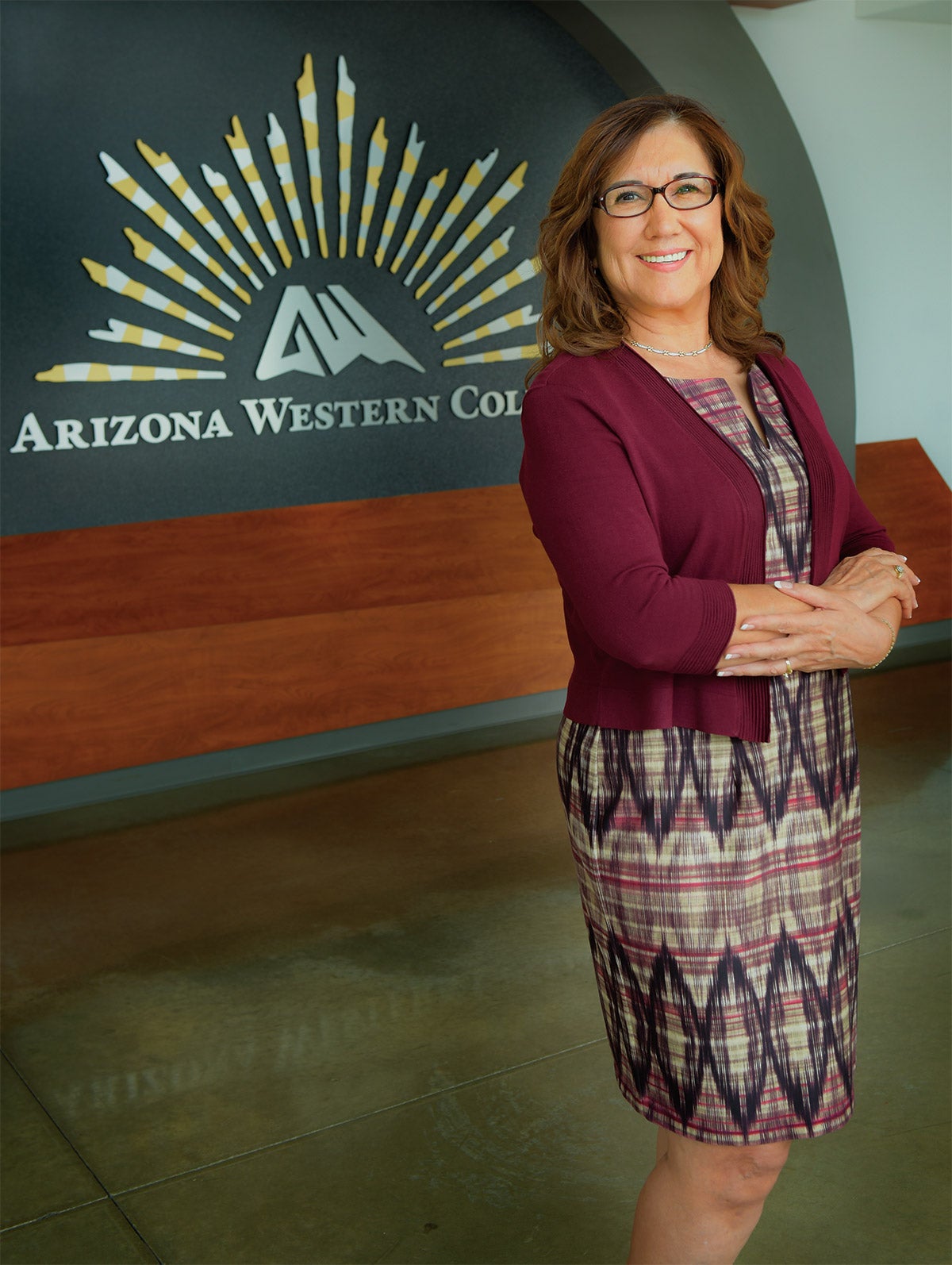 Olivia Zepeda
Inducted 2016
Olivia Elizondo Zepeda, an immigrant child and binational migrant farm worker from the age of 10 moved from Mexico to San Luis, Arizona when she was 14. After two years at Kofa High School, she enrolled at Arizona Western College, where she earned an Associate in Arts degree. She received a BA in Elementary Education from Northern Arizona University and later her Master's degree in Bilingual and Multicultural Education. With over 39 years of experience in education, Zepeda has taught elementary through university levels and served as the Associate Superintendent of the Gadsden Elementary School District for 17 years. She has a passion and track record for service and education. Zepeda was appointed to the AWC District Governing Board in March, 2012 and has worked to support successful student outcomes and a college-going culture. Her diverse board service includes Learning Forward, the Yuma Education Foundation, Campesinos Sin Fronteras, the Yuma Education Access Council, Arizona Community Foundation Board, American Beginnings Board, Arizona TESOL, and Yuma Fine Arts. Zepeda is frequently called upon to give national and international presentations on the successes of the students in South Yuma County. In 2012, Zepeda received the OHTLI award, a designation of distinction for a successful Latino/a by the Mexican Consulate in the United States. Zepeda has made a lasting contribution to the communities she serves, especially in the South Yuma County, by transforming student learning opportunities.
1983 Softball Team National Champions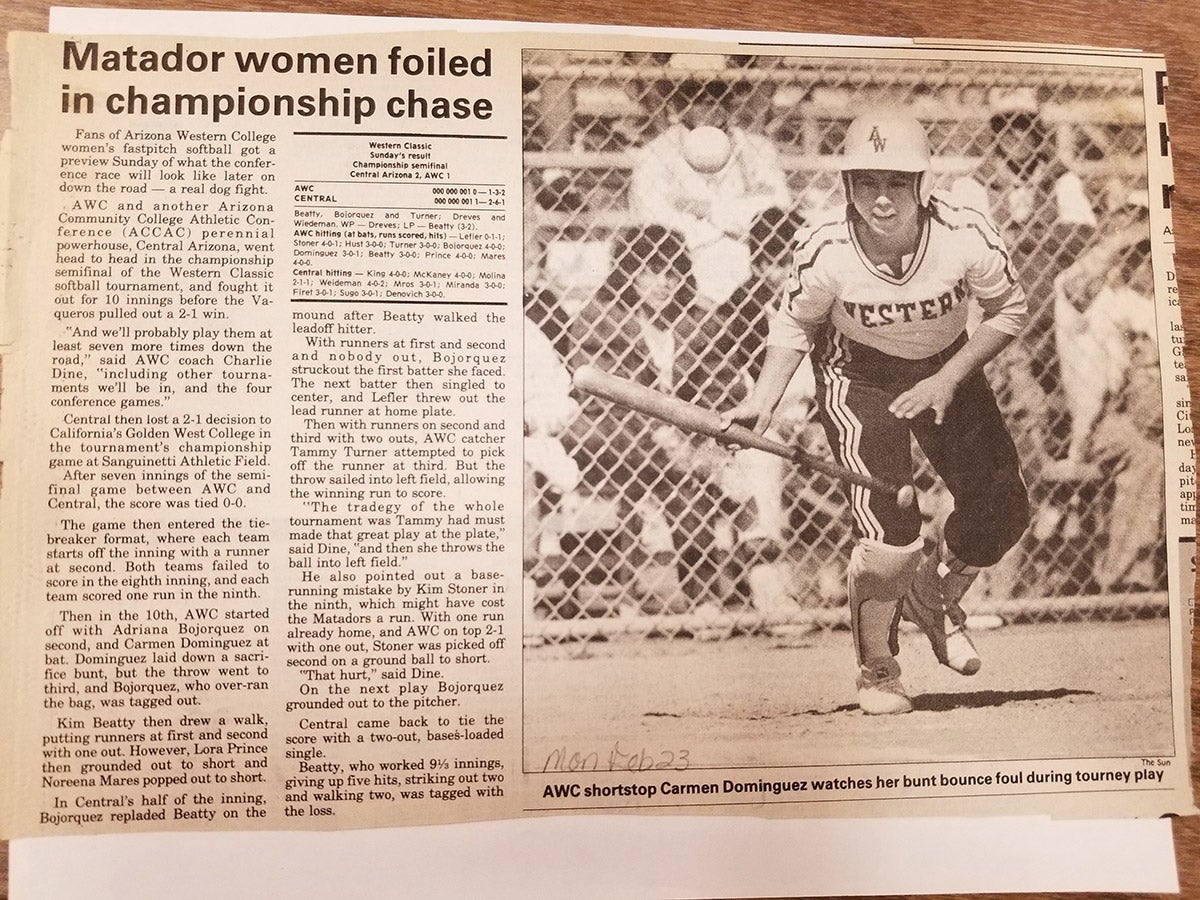 1983 Softball Team National Champions
Inducted 2018
The teammates on the 1983 softball team jelled early, and coach Charlie Orne said he thought way back in January his girls had a good chance (to play for a championship according to an article in the August 15, 1983 edition of the Western Weekly.
"The championship was very satisfying - to the players and the coaches:" Dine said in the article by Joyce Christie "It was a realization of all our goals. They all came true this year. At the national there wasn't anything better or bigger than here in the Arizona Conference."
Two players on this roster were named to the NJCAA Softball All- Americans: Debbie Mygind (pitcher) and Missi Vassar (centerfield). Mygind was the nation's top stroke-out pitcher, and Vassar led the country in RBl's. Six players were named to the all-conference team: Theresa Sims (third base) and Nikki Woo (catcher) joined Mygind and Vassar on the first team, while Cindi Garcia (shortstop) and Tammy Braskett (second base) were named to the second team.
Many players went on to university-level competition, including Vassar (Oklahoma State), Sims and Braskett (both to Northeast Louisiana University). Mygind spent the summer with the New Zealand National Team participating in the mini-world softball series in China.
According to a story in the April 28, 1983 edition of the Western Weekly. Coach Dine said he hoped the learn would peak during the tournament. "At least that's our goal," he said in an interview. He seemed philosophical about his team's errors and development, saying, "Errors are going to happen. Hopefully, they have them out of their system. They stiII have the best record in the league. I wouldn't trade these kids for anyone else. They're a great bunch The other teams stilI have to come to Yuma to face the dirty dozen."
Roster: Coach Charlie Dine , Coach John Neulieb , Co-Capt. Missi Vassar, Nikki Woo, Tina Leon, Cindi Garcia, Patty Sheals, Jinny Iodice, Co-Capt. Theresa Sims, Tammy Braskett, Monica Lopez, Patty McNulty, Debbie Mygind, Dawn Draper
Dr. Kathy Watson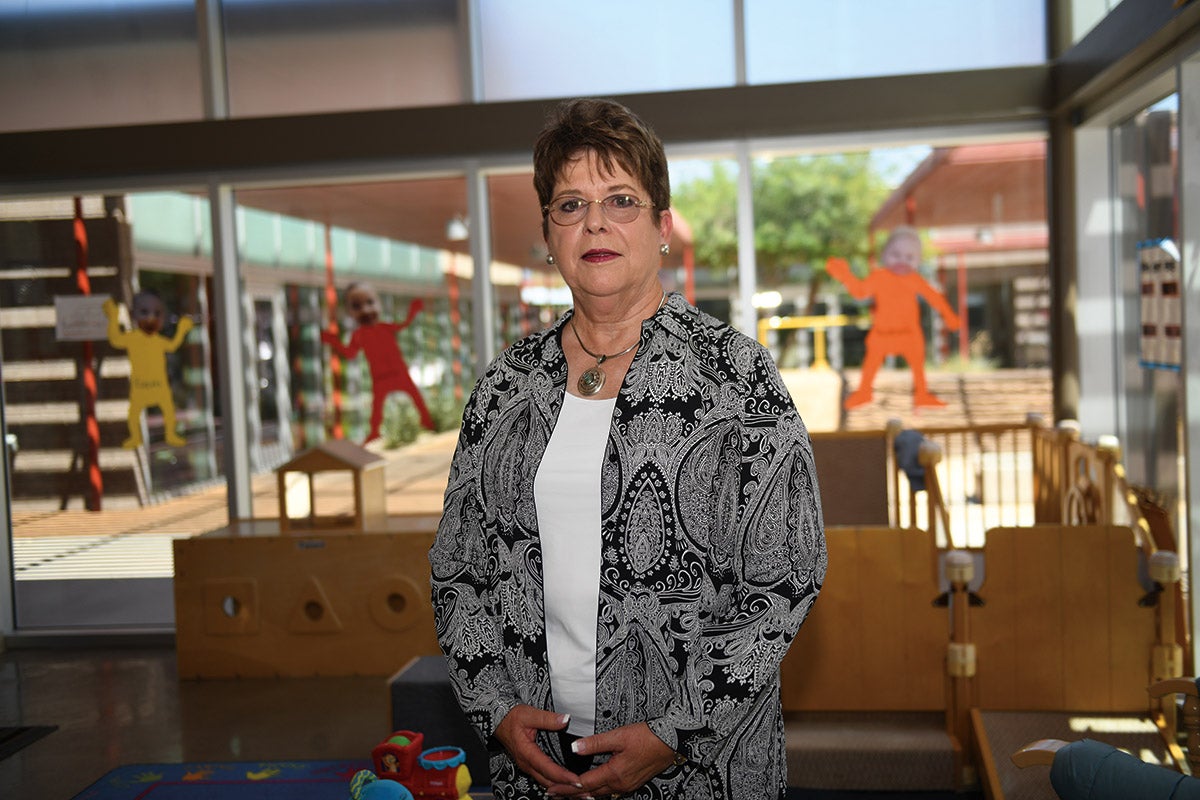 Dr. Kathy Watson
Inducted 2018
Dr. Kathy Watson's contributions are visible throughout the Arizona Western College campus and the larger Yuma community. During her 33 years as professor of Family Studies, she taught a wide variety of classes from Child Development to Family Relations. The state-of-the-art Child Development Learning Lab on the Yuma campus is named in her honor for her many professional contributions to this field of study.
Dr. Watson served in leadership capacities across a diverse array of AWC academic divisions, including Business, Social Sciences, Fine Arts, Agriculture Technology, Physical Education, Recreation and Sport, Public Safety, Human Services, Science, and Math. Prior to academic leadership, she was the founding director of the faculty-led Center for Teaching Effectiveness, helping introduce high-impact programs such as the AWC Mentor Program, FLEX Program, and the AWC Teacher of the Year process.
Dr. Watson has deep and broad ties to the Yuma region. She is a product of the community college/university partnership, having started with her AA in Home Economics at AWC and finishing as the first Yuma doctoral student to graduate from NAU-Yuma and be hooded at the AWC-NAU commencement ceremony. She is widely published in her field, including a 29-year position as Family Focus columnist with the Yuma Sun newspaper. She was named Yuma County College Teacher of the Year in 1994 and earned the Yuma County Chamber of Commerce's distinguished Athena Award for women in leadership in 2003. Dr. Watson's commitment to professional growth for both herself and her colleagues is demonstrated by a history of conference participation and presentations. Community organizations that have benefited from her leadership include First Things First, YRMC, Zonta International and the American Association of Family and Consumer Sciences.
Dan Beaver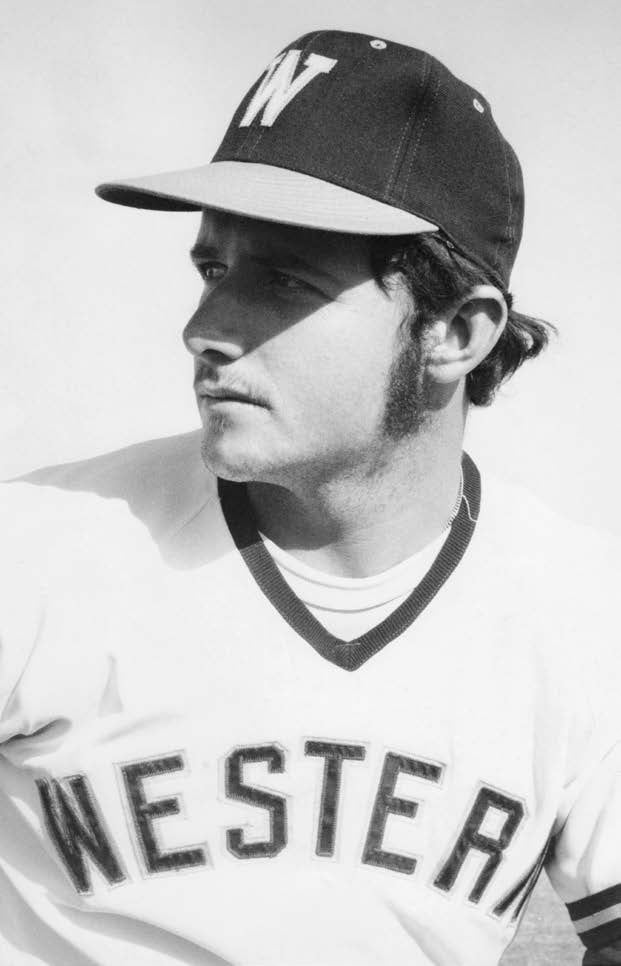 Dan Beaver
Inducted 2019
Dan Beaver is a leader in community service, business, and governance of Parker, Arizona. Born in Wickenburg and raised in Parker, Dan Beaver is first a product of the Parker school system, as a standout athlete, and then Arizona Western College, where in addition to his studies, he was a member of the AWC Matador baseball team from 1973 to 1975, playing for revered coach Jack Watson. Dan transferred to Northern Arizona University, graduating in 1977 with a Bachelor of Science in Business Administration Management.
After graduating from college Beaver returned home to join the Parker Motor Co. business team, where he has since assumed the position of dealer principal and the responsibility for the livelihood of 23 employees. While leading the Parker Motor Company team, the dealership has received numerous national awards and recognition from Ford Motor Company. Beaver has served as mentor for its minority leadership intern program, and he's received the Ford Motor Company President's Award 12 times.
Beaver's biggest accomplishment since attending Arizona Western College is his civic service to the town of Parker. He was elected to the town council in 2007 and then to mayor in 2011. He has devoted his life to making Parker a better place to live. The "sleepy little town along the Colorado River," as so many pundits describe Parker, is alive and kicking and poised to experience an economic resurgence, largely because of the vision of Mayor Beaver. Beaver has worked to keep alive Parker's largest event, an annual off-road race, which dates back to the mid-1970s. This event has huge economic impact on the area and when Parker was at risk of losing the national organization that produced the event, Dan nurtured a new partnership and sustained this highly-regarded event. Dan's commitment to economic development, public safety and opportunities for youth have been demonstrated by improvements and new investments in the area. Beaver's history of volunteerism and service spans almost five decades and includes dozens of positions and appointments, from the Chamber of Commerce, Economic Development, Parks and Recreation, Planning and Zoning, to Elks, Rotary, Little League and Industrial Arts-Welding coach. Beaver's dedication to his community and service to the greater good has been recognized repeatedly throughout his career.
Dr. Jim Carruthers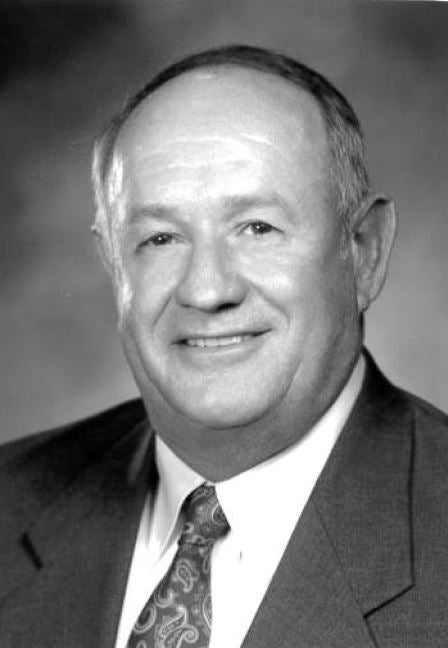 Dr. Jim Carruthers
Inducted 2020
Dr. Jim Carruthers dedicated 28 years of his life to Arizona Western College, including 12 as President from 1984- 1996, demonstrating dynamic and visionary leadership. After retiring from AWC, Dr. Carruthers served four two-year terms in the Arizona House of Representatives, bringing perspective as a strong advocate for education across the state. Dr. Carruthers changed the landscape of AWC and the surrounding educational environment profoundly through his work to create and implement the higher educational consortium model that brought a formal 2+2 partnership with Northern Arizona University, opening the doors for students to receive Bachelor's, Master's and even Doctoral degrees without having to move away from Yuma. This paved the way for University of Arizona and Arizona State University to formalize their transfer partnerships and led to all three schools holding in-person classes in Yuma County, hosting entire degree programs here, and co-hosting a shared commencement ceremony which is the only one of its kind across the state. As an emblem of his work to build these partnerships and his endless pursuit of excellence in education. the NAU Research and Education building on the Yuma campus was named for Dr. Carruthers in 2009.
Carruthers' relationship with the college began in 1969 when he was hired as the Financial Aid Director. He went on to serve as the Director of Housing and Student Activities, Assistant Dean of Students and Dean of Students in addition to a stint as Assistant Football Coach before assuming the top role.
It was 1988 when Carruthers signed an agreement with former NAU President Eugene Hughes to create NAU-Yuma. This partnership evolved into "K-20 Educational Consortium" through which students were afforded the option to complete all of their education, from kindergarten to doctoral work here in Yuma. This "educational park" located on 24th street in Yuma saw the development of multiple elementary schools, a middle school and a high school. As an outcome of his driving force behind the creation of this unique plan, several neighborhoods and businesses have arisen over the years and now surround the once-isolated AWC Yuma campus. This consortium concept brought national acclaim to AWC and was replicated around the country.
During his time at the state legislature, Dr. Carruthers was instrumental in securing two different five million dollar allocations for construction of two NAU facilities on the AWC Yuma campus. He also established six new education centers across the 10,000 square mile community college district, championed a district-wide interactive telecommunications distance learning program, and was a key strategist in a $20 million bond issue for campus infrastructure.
In his nomination letter, a long-time colleague noted, Dr. Carruthers' leadership style was guided by two key concepts: one is that "The institution is the people that work there," so building strong relationships that foster an atmosphere of warmth, effectiveness, kindness, and success was critical. The second was the concept that all employees should be driven by the "excitement of learning," which served as inspiration behind all of his decisions about how the college should serve students, staff, and the community. Colleagues remembered him as a "genius with people" and able to create a "sense of community" beyond just a place of work.
Norman "Bruce" Jacobson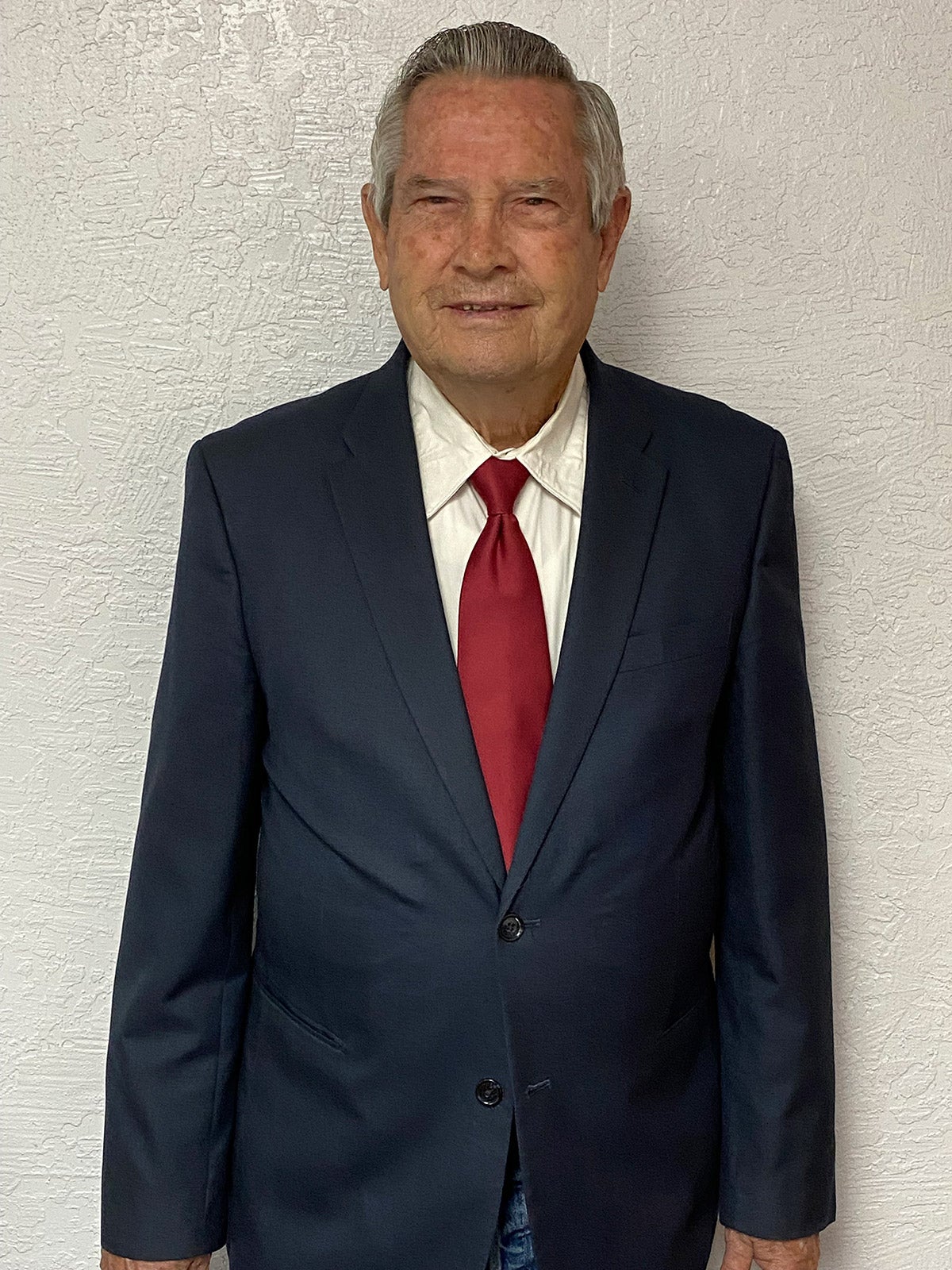 Bruce Jacobson
Inducted 2021
Norman Bruce Jacobson has lived a life of service to the communities of Yuma and La Paz Counties through his visionary development, his leadership, and his service. Bruce was elected to the Arizona Western College District Governing Board and served from 1980-1984, during the tumultuous time when residents upriver decided to split from Yuma County and create La Paz County, making AWC a two-county college district.
While serving on the board, Bruce notes that the board learned to listen well to each other to work through differences of opinion in order to achieve a greater good. Because of the respect members developed for each other, they were able to meet challenges head on with unanimous or near unanimous votes, with greater understanding and better decisions.
Bruce came to Yuma in 1967 as the co-owner of an engineering firm, and he helped his brothers set up their companies. In April of 1975, he joined his brothers in Jacobson Realty & Development Company, now called Jacobson Companies. He is a registered civil engineer and land surveyor and established Jacobson Engineering upon his arrival with the company. Upon the death of his brother Larry in 1979 and the retirement of his brother Don in mid-1990's, Bruce has overseen the continued growth of the company. When economic downturns have occurred in our country, he has innovated new product lines to bring new ideas to the community.
Bruce takes community-building very seriously. His proudest career achievement is participating in the development of over 12,000 residential lots and homes, as well as the development of many commercial projects that have helped local businesses grow and provided economic growth and employment to many. Watching Yuma grow in an orderly manner into the city it is today is a specific point of pride. He helped bring Boys and Girls Club to Yuma, and is the developer and co-owner of Ridgeview Transitional Rehabilitation facility.
For nearly 14 years, Bruce served as the county engineer for the newly formed La Paz County, during which time the Colorado river was flooding periodically. Bruce was selected by the US Department of the Interior to resolve the issue and develop plans for future water deliveries to reservoirs along the river.
Bruce has served his community through many church activities and leadership roles. He has been President, Vice President and board member for Kiwanis. Bruce has also served as Scout Master and helped many scouts to the rank of Eagle Scout. Most importantly, he has helped his wife raise ten children, seeing each of them obtain a college degree, many of them advanced degrees, and watching them raise their families as good citizens.
Sheriff Leon Wilmot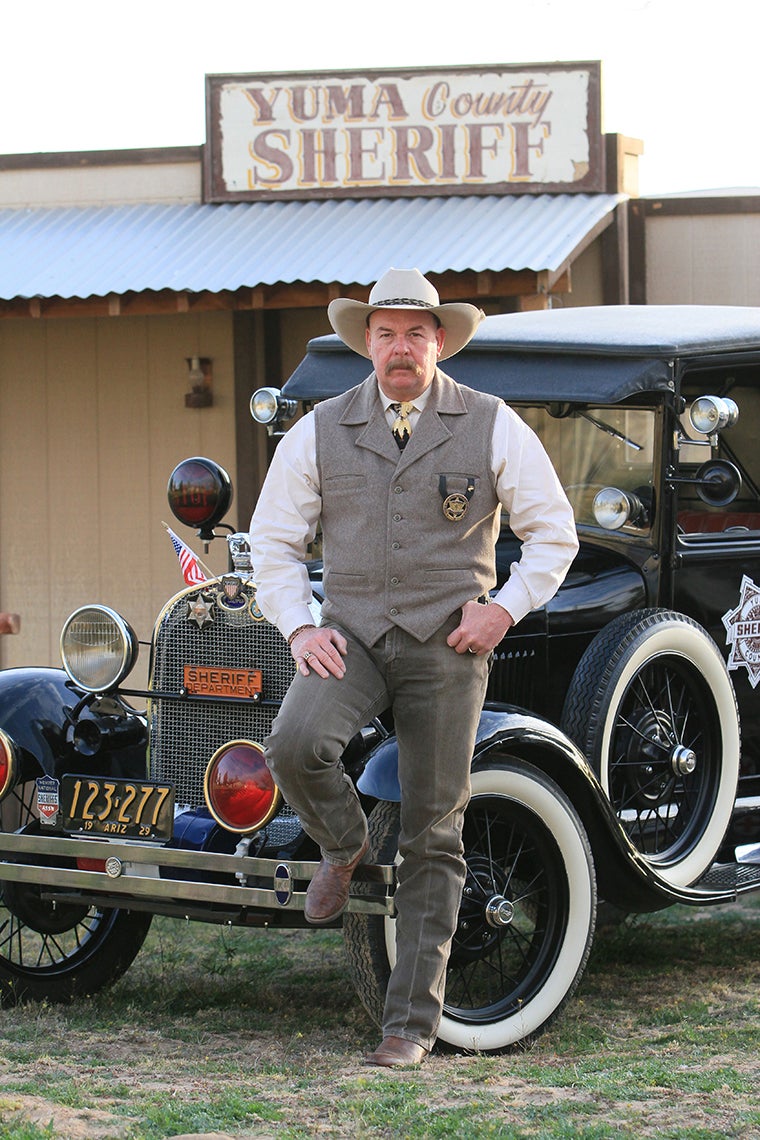 Sheriff Leon Wilmot
Inducted 2021
Sheriff Leon Wilmot began his journey to protect and serve his community at the same moment in history as Arizona Western College - he was a member of the AWC Law Enforcement Training Academy Class #1. Sheriff Wilmot has long advocated for local law enforcement training opportunities and greatly assisted the expansion and ongoing growth of AWC Law Enforcement Training Academy.
Leon enlisted in the US Marine Corps and was assigned to the Yuma-MCAS Crash Crew; while serving his country for a four-year tour of duty, he attended Arizona Western College and worked as a Reserve Deputy for the Yuma County Sheriff's Office.
He was elected Yuma County Sheriff in 2012 after a long career that began in 1987 in a wide variety of positions. Leon had leadership positions ranging from Bureau Commander of the Criminal Investigations Division to Public Safety Captain and Chief Deputy on his way to leading the organization.
Some of his professional accomplishments include the restructuring of the Southwest Border Alliance drug task force to the newly formed Yuma County Narcotics Task Force, overseeing the restructuring of the Yuma County Sheriff's Posse, and developing a Mutual Aid Law Enforcement Agreement between Imperial County California and Yuma County.
Sheriff Wilmot is no stranger to life-long learning. He graduated from the Federal Law Enforcement Training Center in 1994, the FBI National Academy in 2000, and the Drug Enforcement Administration Supervisor's Course in 2005. In 2007, he completed the Certified Public Manager program through ASU, and attained the Professional Development designation through the Federal Emergency Management Agency.
In 2017, he was appointed to the National Sheriffs' Association Board of Directors, which represents all 3,080 sheriffs across the country and sets guidance and direction for the association, and has served on its board of directors since.
Sheriff Wilmot also serves as a member of the Southwestern Border Sheriffs' Coalition, the National Sheriffs' Association Border Security Committee, as well as the Arizona Governor's Office of Highway Safety "Oversight Council on Driving or Operating Under the Influence Abatement" committee.
Sheriff Wilmot's community and professional service spans from Policía Internacional Arizona- Sonora to the Yuma Area Ag Council to Amberly's Place, Caballeros de Yuma, and Yuma Valley Rod and Gun Club. He is known for being a national and regional leader in border safety, forging strong partnerships to keep the communities he serves safe.
Jim Mitchell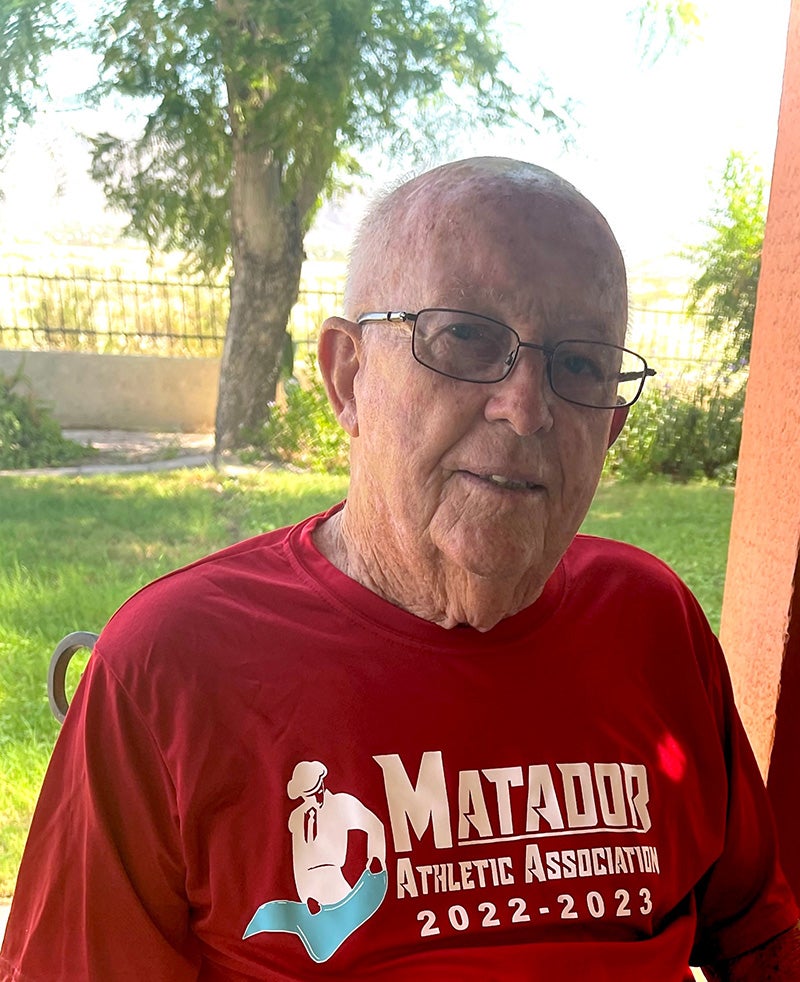 Jim Mitchell
Inducted 2022
James "Jim" Mitchell is a world traveler, champion tennis coach, counselor, and lifelong supporter of education and Arizona Western College. Mitchell accepted a counseling position at Arizona Western College in 1965 after moving to Yuma from the Midwest. Throughout his 30-year career at AWC, he impacted the lives of hundreds of students through counseling and coaching. Mitchell transformed a fledgling Men's Tennis team into a National Conference team, continued on to start a Women's Tennis team, and led four players to national tournaments. He is most proud of the academic achievements of his athletes including recognition as NJCAA and NCAA scholars.
His dedication to the College continued after retirement as he served as the Director of International Students and Adjunct Professor of the wildly popular World Regional Geography course in which he infused his vast experiences from many years of world travel.
After 50 years, Mitchell continues to support Arizona Western College through generous scholarships and can be found running the clock and scoreboard at our basketball games. Jim Mitchell embodies a commitment to students, athletes, the Yuma community, and Arizona Western College.
Russ & Janet Jones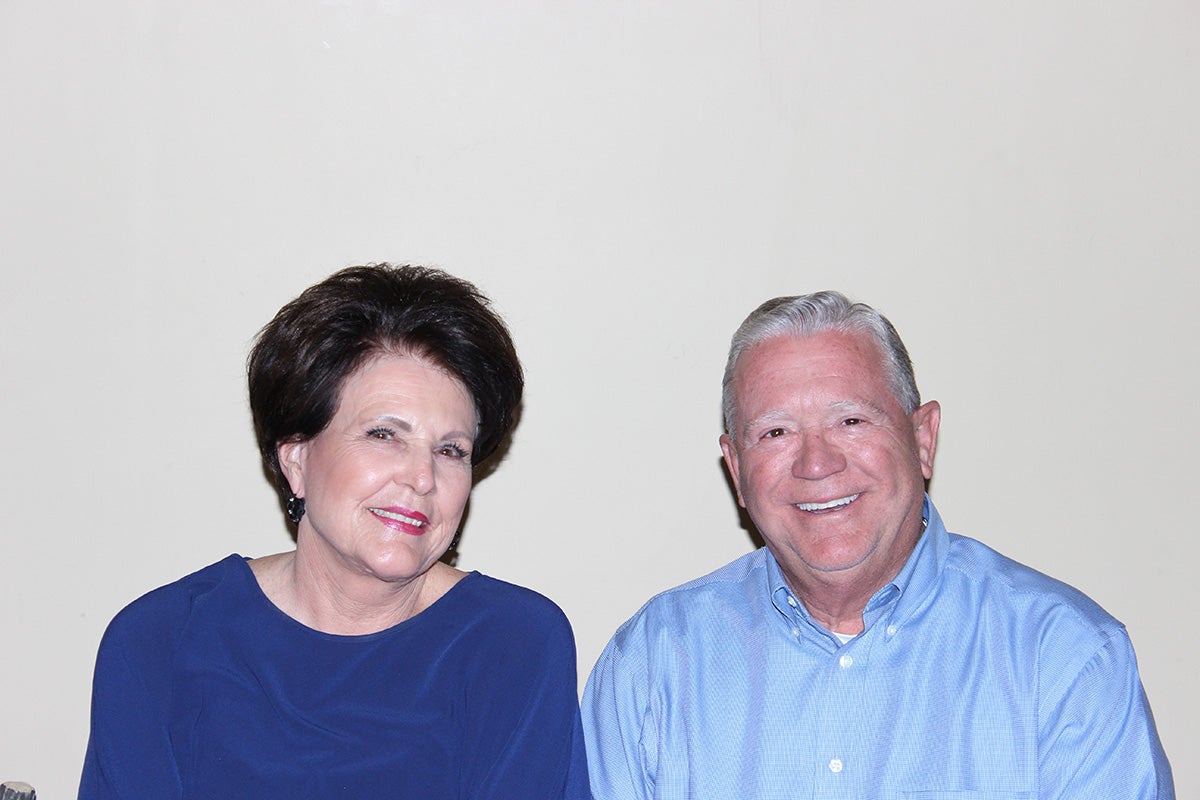 Russ & Janet Jones
Inducted 2022
Russ and Janet Jones have both spent their adult lives in Yuma giving back to their community in countless ways. The list of accolades and civic experience between the two is extensive and a tremendous example of their dedication and love for Yuma.
Russ was a member of the Arizona House of Representatives, representing Arizona's 24th District from 2005 until 2013. During this time, he focused his talents on issues of agriculture, water, border security and natural resources. His professional experience includes working as leader in international warehousing and transfer business, and being an advocate for smart cross-border trade solutions with many companies, including as President of Calexico Warehouse & Transfer, and Richard L. Jones Customhouse Brokers Incorporated He has also dedicated himself to numerous charitable groups such as Alpha Phi Omega, Arizona Community Foundation Board, Border Philanthropy Project, Boy Scouts of America, San Luis "Frontera" Rotary Club, and is a former Vice President of the AWC Foundation Board.
Janet logged thousands of highway miles earning her college degrees at ASU to allow her to build and lead the Yuma Orchestra Association (YOA) that was established in 1976. Janet has grown YOA from a small chamber orchestra to the driving force it is today, and kept it strongly linked to education across the county, including partnerships with Yuma High School District, and Arizona Western College. She is known for her tireless commitment and creativity and is a visionary coalition builder. Janet's leadership paved the way for YOA and the Yuma Civic Orchestra to receive prestigious awards including the Odyssey Award, Heart of Yuma, and S. June Pallack Award for Excellence in Education. Janet herself was the deserving recipient of the Tribute of the Muses Art Award as a result of her efforts to leave a legacy of orchestral music in her community.
Russ and Janet Jones are each leaders in civic engagement, arts, education and community stewardship and philanthropy and are perfect examples of citizens who live their lives in service of others.
Tom Tyree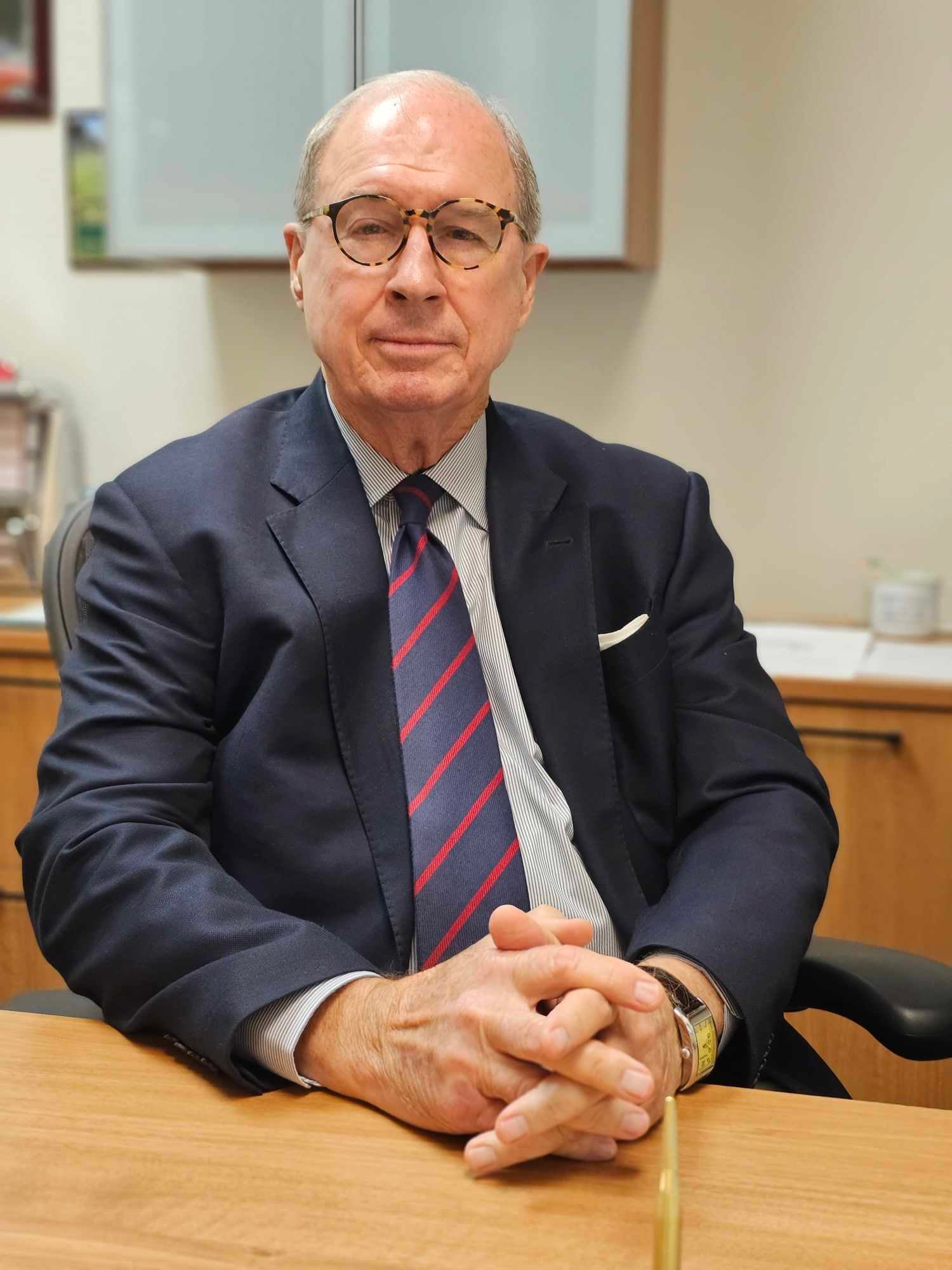 Tom Tyree
Inducted 2023
Tom Tyree is a champion for public education and has devoted his career to serving the students and teachers of the Yuma region, as a teacher, coach, mentor, principal, a district administrator, and then as the Yuma County Superintendent of Education and the Southwest Technical Education District of Yuma (STEDY).
Tom started his higher educational career at Arizona Western College and went on to earn undergraduate and graduate degrees at the University of Arizona. While at AWC, he played on the first nationally-ranked Matador football team, where he led the squad in interceptions as a defensive back. He took his general studies classes at AWC and remembers Dr. Larry McDonald, who made a huge impression in English - Freshman Composition and who paved the way for Tom's success as a communicator. Tom earned his undergraduate degree in Secondary Education and Social Studies, and his graduate degree in Educational Administration.
Mr. Tyree's early years were spent teaching and coaching basketball at Yuma HS, Kofa HS, and Dobson HS in Mesa. He also served as Crane Jr High Assistant Principal and for the Yuma School District #1 as Assistant Superintendent.
Mr. Tyree served many years on the Arizona State Board of Education for five years (including 2 years as President) and much of that focus was on increasing Career & Technical Education programs across the state and in Yuma County. He is a founding member of the Yuma Education Advocacy Council to promote education support between educators and business leaders, and he has also served on the YRMC Board of Trustees, among many other service positions.
A career highlight was acting as one of the planners and founders of Yuma County's technical education system, the Southwest Technical Education District of Yuma (STEDY). This included making dozens of presentations around the county to service groups to build voter support for the establishment of the district. Tom had the privilege to help build the district from scratch, including the first staff and governing board.
Tom is married to his high school sweetheart, Mara, and together they have two children, both educators, Tiffany and Ryan, and nine grandchildren.
John Stratton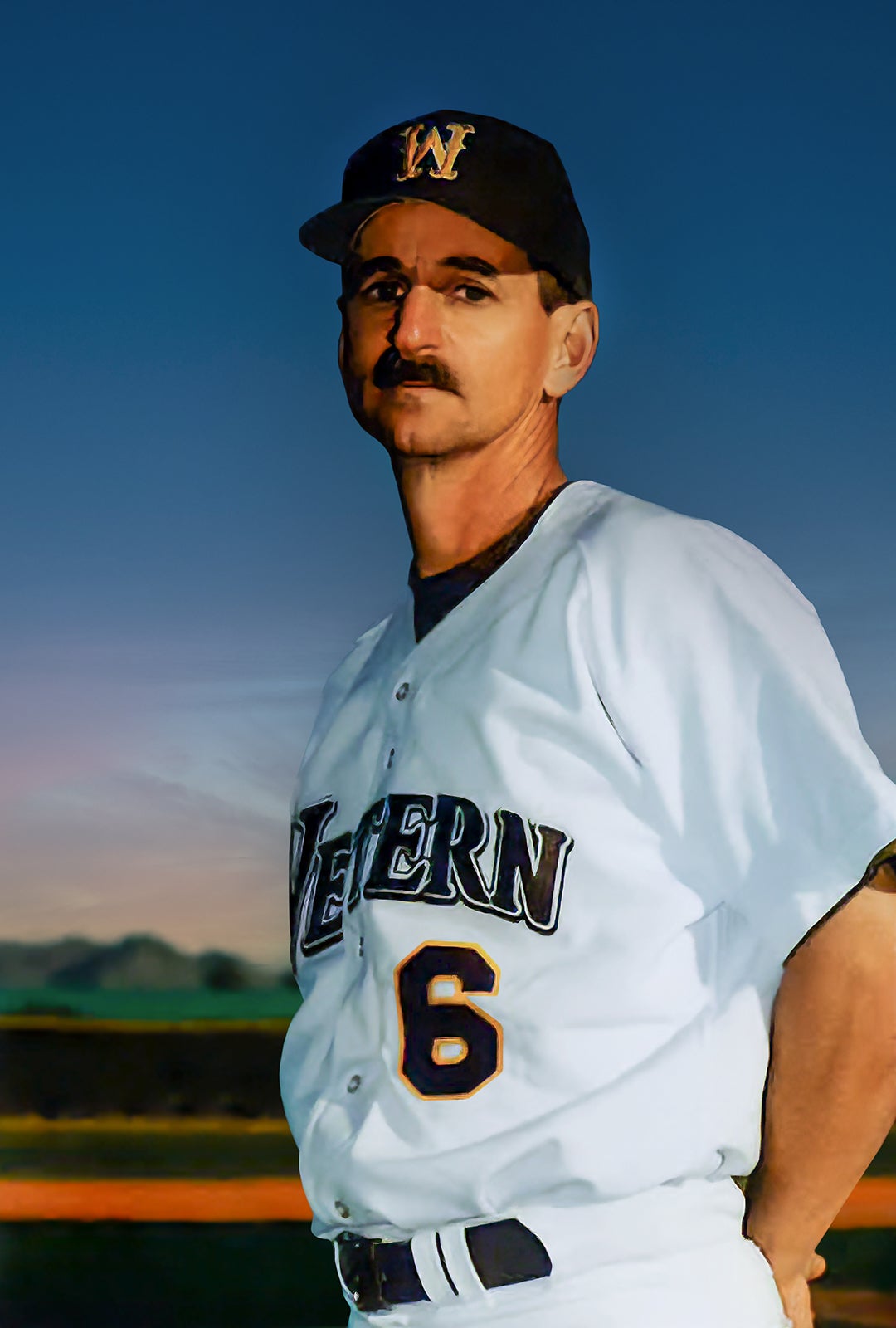 Jon Stratton
Inducted 2023
Coach John Stratton came to Arizona Western College in the Fall of 1984, after serving as a graduate assistant for the University of Arizona baseball program and for four years as a teacher and coach in Yuma public schools. His impact was immediate, landing 27 wins in his first year and taking the team to an Arizona Community College Athletic Conference (ACCAC) Championship in his second.
The Matadors racked up 817 wins over Stratton's 27-year tenure, with 20 winning seasons, 11 trips to the Region semi-finals, and three ACCAC championships. After Stratton's 1993 and 1995 squads were just one win away from making the National Junior College Athletic Association (NJCAA) College World Series, his 1996 squad made a deep run, finishing third in the nation with the AWC and Yuma communities rooting them on all the way.
Stratton retired in 2011 as the longest tenured and winningest coach in any sport in AWC history. During that time, he coached multiple players who later played in the Major Leagues - including fellow AWC Hall of Fame inductee Benjie Molina - with countless others inspired to go on to be coaches themselves. Stratton says, "As a coach, I believed that there were other priorities in addition to wins and losses regarding players - stressing their academics, placing them at four-year school baseball programs, and nurturing their growth as young men who represented the college and AWC Baseball well." Over the span of nearly three decades, Stratton created opportunities for and impacted the lives of hundreds of student-athletes.
In 2020, Stratton was inducted into the ACCAC Hall of Fame. Coaching distinctions throughout his career included NJCAA Western District Coach of the Year, ABCA Quarter Century Leadership Award, two Louisville Slugger Coaching Awards and multiple ACCAC Coach of the Year awards. Other accomplishments included serving as a USA Junior Nationals coach, taking a JUCO All-Star team to compete in the Netherlands, serving as board member and coach for the Babe Ruth Baseball League, and hosting youth baseball camps on the AWC campus and at San Pasqual High School. He has also served as a high school umpire, softball coach at Gila Ridge High School, Yuma Parks & Recreation Commissioner, and three-sport coach for Yuma Special Olympics.
Finally, one of Stratton's greatest joys as a coach was having his entire family along for the ride. His two children, Lisa and Alex, grew up on the field - spending afternoons doing homework in the dugout, serving as the batboy and batgirl during games, and building bonds with players year after year. They, along with wife Diane, were Stratton and AWC baseball's biggest and most loyal fans over his 27 years at the helm.