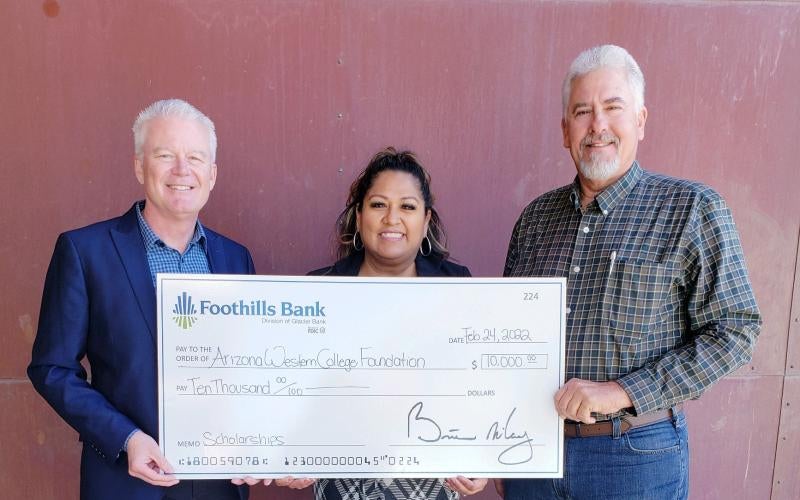 Foothills Bank donates $10K in support of AWC Foundation Scholarships
July 13, 2022
---
Yuma, AZ (June 6, 2022) – The Arizona Western College Foundation recently received a $10,000 donation from Foothills Bank to be used for student scholarships.
Foothills Bank has donated $10,000 in support of AWC Foundation scholarships yearly since 2018.
"Contributions like these are essential to the success of our mission to make education universally accessible by removing economic barriers. We are grateful to Foothills Bank for their support," said Gladys Anaya, AWC Foundation Development Manager.
Learn more about the AWC Foundation and how to become a donor at AWC Foundation
Photograph: Left to right: Foothills Bank President and CEO Brian Riley, AWC Foundation Coordinator of Development Gladys Anaya, and retired Foothills Bank Senior Commercial Banker and Vice President Ray Face.