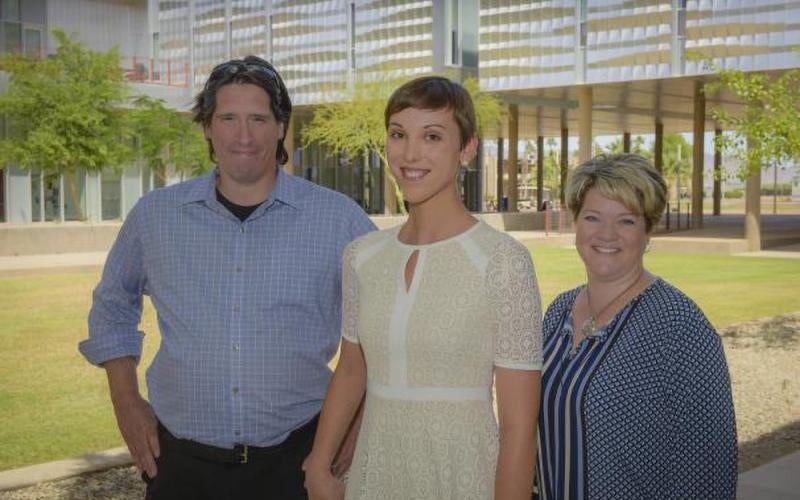 National Achievement and Recognition for AWC Student
May 30, 2017
---
On March 29th, 2017 Arizona Western College student Jacqueline Farley traveled to Louisville, Kentucky to receive two national writing awards from Sigma Kappa Delta, the National Two-Year College English Honor Society.
Jaqueline won 2nd and 3rd place prizes for the National Essay Writing Contest for her Pieces "I Asked for Extra Mayo and Got  Mermaid" and "On Almonds."
Dr. Sheila H. Byrd, Executive Director of Sigma Kappa Delta's National Office, says, "Our national writing contests are highly competitive, yet Ms. Farley not only received one, but two winning entries. This is an outstanding achievement that should be celebrated."
In addition to her writing awards, Jacqueline serves as the Alpha-Zeta Chapter President and was recently awarded the Communications Division Student of the Month. Her travel to accept these awards was funded by a generous scholarship provided by the Arizona Western College Foundation.
Renee Smith, Director of Institutional Advancement for the AWC Foundation, says, "We are proud to support the outstanding effort and recognition of students like Jacqueline.  We believe in the importance of travel and that peer collaboration on a national scale has lasting benefits not only for our students but for our community."
Please congratulate Jacqueline on this outstanding achievement. It is a great day to be a matador!